LiabilityCover is Canadian website that connects professionals with insurance companies and brokerages providing Errors and Omissions Insurance (E & O).
Through the past decades, we have been able to provide quality Insurance products for our clients at the MOST competitive prices in Ontario, Canada. We have built tremendous relationships with our insurers which has now allowed us to offer a variety of products to fulfill our client demands.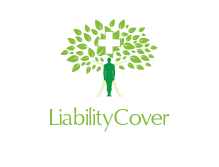 We deal with each Errors and Omissions Insurance (E & O) application that we receive individually through the support our underwriters to provide the most accurate and appropriate coverage based on your needs. We work on your behalf with the insurance companies. Being a leader in this industry, we represent well over 50 insurance companies which allows us to quote and compare with multiple insurers to find the best and cheapest insurance coverage for you!
Our business is equipped with the best operating systems that allow us to be instant and on-the-go when it comes to providing quotes, making comparisons, or processing claims. Our priority is to provide our clients with the most optimal level of customer service. We believe in success through our clients happiness with us.
Need more information? Give us a call! Email us! Use our quote system! Let us show you why we successfully insure Ontario Wide. To read more about errors and omissions in Ontario, click here.