Business insurance protects small, medium, and large companies in British Columbia from third-party allegations of property damage, bodily injury, and more. No matter your industry, our qualified team at LiabilityCover can help you access the coverage you require to run a thriving business in BC for years to come.
We'll introduce you to the wide range of coverage options in the following guide and clear up any confusion surrounding commercial insurance in British Columbia.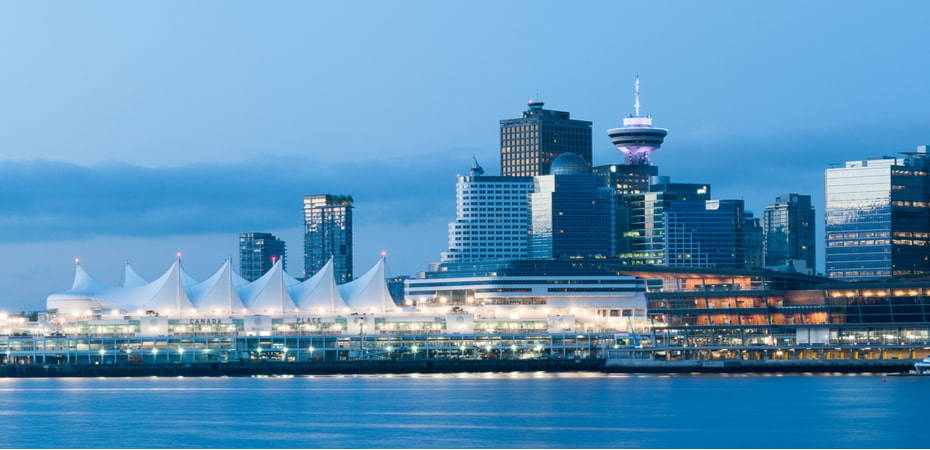 LiabilityCover Helps You Access Business Insurance in British Columbia
Business liability insurance (otherwise called commercial insurance) protects business owners from losses that could occur during standard operations like property damage, bodily injuries, or errors.
There are plenty of insurance types available, allowing you to cover your company from all eventualities. The most popular coverages in BC tend to be commercial general liability insurance, commercial property insurance, and errors and omissions insurance. But we can help you determine which policies you require.
What Does Business liability insurance in BC Cover?
Business insurance is a general term used to reference several policies that offer financial protection to business owners against third-party claims.
Some of the most popular insurance coverage options are listed below:
Who Needs Business Liability Insurance Coverage?
British Columbia boasts a population of 5.1 million, making it Canada's third-largest province. The overwhelming majority (98%) of businesses here are small businesses, meaning one in ten British Columbians are entrepreneurs.
As amazing as that is, small businesses are the most susceptible to lawsuits and other risks since they haven't got a seemingly endless budget to play with. Therefore, no matter your industry or sector, acquiring comprehensive business liability insurance is essential for long-term survival in BC.
We specialize in a range of sectors, including:
How Much Does Business Insurance in BC Cost?
For a commercial general liability insurance policy with a $2 million limit, most small businesses can expect to spend about $650 yearly. However, the quote awarded to you differs based on the following factors:
Your industry — Different industries carry various levels of risk exposures.
Your company's revenue — The more money your business makes, the more at stake during a third-party lawsuit. Lawyers encourage their clients to request more compensation when they know your income can take the hit.
Your years of experience — Insurers believe that experience reduces the likelihood of making mistakes. So, the longer you've worked in your industry, the more attractive your insurance rates become.
Your business location — Some areas of British Columbia experience higher crime rates than others. Businesses in dangerous places like the following should anticipate higher premiums:

Quesnel
Dawson Creek
Prince George
Fort St. John
Prot Alberni
Prince Rupert
Williams Lake
Terrace

Your business size — The more employees you have, the higher the chances of making mistakes and experiencing lawsuits. Your premiums rise based on the number of people you employ.
Why Choose LiabilityCover?
LiabilityCover gives you the knowledge and time you deserve to make essential business protection decisions.
Our team is well-established in the industry, allowing British Columbian business owners like you seamless access to the country's greatest insurers. All you need to do is fill in our secure online form, and we do the rest of the hard work.
It's as straightforward as it seems!


Frequently Asked Questions
Is Business Liability Insurance a Legal Requirement?
No, British Columbia doesn't mandate business liability insurance. However, most companies carry the policy as it financially protects you from day-to-day operational risks.
Plus, some landlords or clients request proof of insurance before they decide to work with you. So, in these cases, it's a required obligation.
How Can You Get Business Insurance in BC?
It's easy to get business insurance with LiabilityCover. Follow the steps below:
Submit our simple form.
Our team analyzes your insurance needs.
We connect you to one of the country's leading insurers specializing in providing insurance to other businesses in your industry.
Your assigned agent or broker contacts you to help you obtain the coverage you require.
Alternatively, you can call us to begin the process on our toll-free number.
Where Do Small Businesses Thrive in British Columbia?
With enough love and hard work, you can make a small business thrive anyway. However, the popular neighbourhoods for small businesses are as follows:
Victoria
White Rock
Kamloops
Vancouver
Abbotsford
Vernon
Campbell River
Whistler
Squamish
Chilliwack
Kelowna
Prince Georgia
Nanaimo
Courtenay
Prince Rupert