What Paralegals Need To Know About Error And Omissions Insurance
Working as a paralegal can be a very rewarding and exciting career choice. You get to help the little person on a daily basis that is being taken advantage of by the big man, or maybe you are helping the big man to convince the little man that he should sell or merge his business. Whatever the situation is and there will be plenty of them paralegals are in large demand in the Ontario area. Some of this large demand might have to do with that fact that everywhere else in the world in order for paralegals to provide services to the public they are required to do so under a law firm. However, in Ontario, Canada paralegals are legally able to provide services to the public without doing so under the wing of a lawyer.

While paralegals are well adverse in law and help individuals with legal procedures and proceedings, they are at risk themselves. For instance, if a disgruntle client loses a case he or she might try to turn around and sue the lawyer or paralegal that represented him or her, and you would be surprised how many times this actually happens. This is why it pays for any paralegal to be protected with error and omissions insurance.
Limit Available: $1,000,000 per claim / $2,000,000 annual aggregate
Defence costs and other payments are included in the policy limit
Deductible $1,000
Staff at no additional cost ( includes secretaries, clerks, etc.)
Premiums starting at $400 Annually ($50 broker fee plus 8% tax) = $486.00
In Ontario, Paralegals who provide legal services to the public must carry professional liability insurance in accordance with Law Society of Upper Canada (LSUC) requirements.
Services include:

Administrative Tribunals
Collection Agents (new see below *)
Employment Laws
Immigration Law
Landlord and Tenant
Personal Injury (SABS)
Provincial Offenses
Small Claims Court
Summary Convictions
Traffic tickets
WSIB Claims
What Is Error And Omissions Insurance For Paralegals?
Errors and omissions insurance is a type of insurance policy that can protect you and your company in the event of negligence or mistakes. For instance, as mentioned above if a customer thinks that you didn't not provide the services that you promised then he or she can take legal action. This is when error and omissions insurance will come in to protect you. Also there might be times when you actually make a mistake that causes your customer or client to suffer financial losses. When your customer or client comes looking for financial reimbursement, error and omissions insurance cover the financial loses that were incurred.
How Much Does Error And Omissions Insurance Cost For Paralegals?
The first question that anyone asks before buying an insurance policy is, "How much is it going to costs?" Well, the truth is that it can be hard to put a number on the cost of the policy because there are so many different companies out there that offer this coverage. Some companies might charge more, but offer a better policy. Whereas some companies might charge a little less, but not offer as good of coverage. So, really they most important thing to remember is that you want to study the policies and choose the one that is tailor made for the risks you face. The cheapest options might not always be the best one.
In the event that you do get sued or make a mistake on the job, this policy is truly going to pay for itself. Choosing a company that specializes in paralegal error and omissions coverage also help better protect you.
When Should A Paralegal Buy Error And Omissions Insurance
Another major questions that haunts most paralegals is, "When do you need to purchase error and omissions insurance?" Well, you don't drive your vehicle without insurance coverage right? So,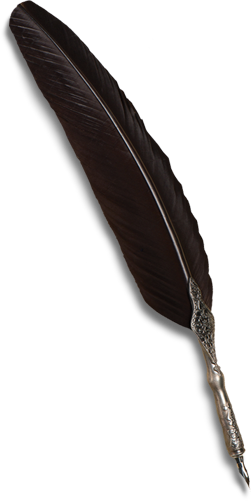 you shouldn't operate as a paralegal without obtaining this type of insurance. As soon as you become a paralegal and open your doors for business you need to obtain and error and omissions policy. These policies are only designed to protect you as long as you have them. For instance, if you represent a client while not holding a policy and he or she sues you for negligence two months later when you do have a policy, you are not going to be covered.
Protects Against Frivolous Lawsuits
As a paralegal, there is a good chance that you are going to have a lot of upset clients. You might not always win every case and you might not always provide the exact advice that helps the customer in the way he or she needs. This could lead to the customer or client taking legal action against you. You are probably thinking that it doesn't really matter, since you can represent yourself and you are not at fault. However, just imagine the time and money that is going to be spent on court fines, and proceedings. So, even if you are found by a court of law to be not at fault, you are still going to be out quite a bit of money and time.
In some cases, a situation like this could ruin a smaller business or practice. However, with error and omissions insurance you will always be protected. Error and omissions insurance can cover any defense and court fees that you might encounter during your experience. It can also pay out settlements in the event that you are found at fault.
What Insurance Company Do You Buy A Policy From?
While there are tons of different companies that offer error and omissions insurance to paralegals, you need to know that not every company is created equal. As mentioned above some companies offer different policies than others, so you will need to do in depth research and figure out which one suits your needs best. Just to name a few companies that offer this type of coverage there is Lloyds of London, Premier Marine, Aviva, and Intact Insurance.
When Errors And Omissions Is Required?
Most Canadian provinces and territories require certified paralegals to obtain errors and omissions insurance coverage. Many of these professionals are under the impression that because a lawyer retains them, this type of insurance is not required. However, this is a huge misconception that can compromise a paralegal's certification, if a client files a negligence claim against them. This will means that the professional will need to battle the claims alone, which could lead to a major financial loss.
According to Ontario laws, paralegals are considered independent legal practitioners. The paralegal is licensed by the Law Society of Upper Canada and permitted to provide legal services to the public. Ontario licensed paralegals are allowed to own and operate their own legal firm. While this is a great benefit that opens doors of opportunities for these professionals, it comes with a lot more responsibility. With this said, it is crucial to obtain errors and omissions insurance coverage prior to opening your legal firm.
This type of insurance policy will work in conjunction with general liability insurance to protect the paralegal from financial loss, when defending against a negligence claim. It is crucial to note that E&O insurance does not include criminal prosecutions, only negligence claims and civil lawsuits.
Under the Ontario law, paralegals are required to obtain professional liability coverage. Even if an attorney retains you, you will still need to obtain this insurance. If you have any questions about this requirement, you will need to contact the associated government entity. Do not ignore this coverage, because it could end up haunting you later on down the road.
Risk Management Tool
Errors and omissions insurance is classified as a risk management tool. Professionals, individuals and companies, utilize this type of insurance because it offers a ton of protection against negligence claims. As you well know, it is never a good idea to skip this insurance all together, because everyone that provides services, advice or products to the public is at risk of mishaps that could lead to a negligent claim.
Negligence should not be mistaken with malpractice, because it has a totally different meaning. Negligence is classified as a failure to exercise the ethical rule of care that was supposed to be exercised under the same circumstances. If you fail to act accordingly, you could cause harm to one of your clients. If this happens, you will be slapped with a negligence claim or civil lawsuit. Paralegals that find themselves in this position will not only be worried about their business, but will also worry about losing their professional licensure.
What Does Errors And Omissions Insurance Coverage?
Errors and omissions insurance covers a wide range of things including:
Actual and alleged negligence claims

Attorney fees

Personal injuries caused by slander or libel

Copyright infringement damages

Independent contractors

Temporary staff

Claims against services previous rendered

Damages and claims
Damages will only be covered up to the policy limit, so if the costs exceed this amount, the paralegal will be required to pay the remaining amount. Negligence does not always mean the paralegal intentionally committed the actions they are being accused of. Owning a paralegal firm is a daunting task that never ends. Individuals seeking legal advice and services will often seek out a paralegal, because many of these professionals charge lower hourly fees than a licensed attorney.
With so many clients and big data to juggle anything could happen. Just one little mishap could lead to an alleged negligence claim. This is why it is crucial to be prepared in advance, with errors and omissions coverage. Any paralegal, whether they are retained by an attorney or own their firm should get covered before rendering services to the public.

Other professions we provide E&O insurance to: