Examining The Paramount Importance of E&O Insurance For Medical Professionals
Do you need Malpractice Insurance? As a medical expert, you have a tremendous amount of responsibility on your shoulders. You're responsible for caring for the patient, while ensuring that their confidential information does not fall into the wrong hands. Anything could potentially go wrong at a moment's notice. This is why you need to prepare yourself for potential confrontations with unruly patients. If the patient feels that you've wronged them in one way or another, they'll take it out on your business and could potentially file a lawsuit. With this in mind Errors and Omissions Insurance is an absolute must! The good news is that you've come to the right place. Below, you'll learn all about this form of professional liability insurance.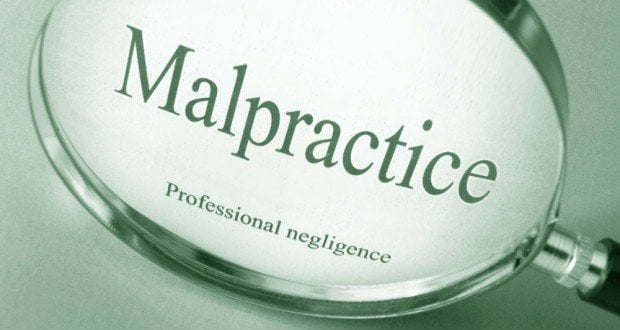 Medical Malpractice Insurance To Consider for your business
As a practicing medical professional, you're at a grave risk for legal action. With this in
mind, it is pertinent to make sure that you protect yourself. In Ontario, it is very easy for physicians to be sued for negligence. In fact, only two things need to be proven. If the courts declare that your care fell below the reasonable levels and that this resulted in the patient's injury, you could very well be sued and you could lose substantial quantities. Dr.Eddington's recent lawsuit should be enough to open your eyes. Eddington's decision to lower his patient's blood pressure and his choice not to utilize heparin was well thought out, but ultimately resulted in the lawsuit.
Unfortunately, this could happen to any practicing physician. Obtaining insurance is vital and there are numerous different types you should consider acquiring. These will be provided below for your consideration.
Malpractice Insurance
Professional liability insurance
Group practice insurance should be considered
When it comes down to it, you are responsible for obtaining comprehensive business insurance in ontario, canada and you will not be able to practice until you do so. It is highly recommended that you acquire at least five million CAD of personal liability insurance and your malpractice insurance should be sufficient for covering all professional activities.
Medical Malpractice
Medical malpractice is when a medical physician like a chiropractor or other healthcare provider deflects from the standard of care, when providing treatment to a patient. This act is out of the ordinary for a licensed provider, but unfortunately it does happen. Billions of dollars are spent on malpractice payouts to plaintiffs that have brought claims again physicians, surgeons, medical facilities, nurses, and etc.
This law is set forth to protect anyone that undergo any type of treatment, only to end up badly injured or damaged due to a negligent mistake. There are many fraudulent claims made by plaintiffs that end up with no payment results, but this does not mean that the medical professional will not be out thousands of dollars for litigation fees.
Conclusion
LiabilityCover offers the best rates on medical malpractice insurance. If you have any unanswered questions about this insurance, you should definitely call their agents, today. By failing to protect yourself with malpractice coverage, you may never recover from the expenses of litigation and winning payouts. Be sure to get covered today, so you and your colleagues can sleep soundly at night!

Other professions we provide E&O insurance to: