Customizing A Welding Contractor's Insurance Police
Some welding contractors are under the impression that all insurance policies are the same. This is a huge misconception, because every policy has protections against specific exposures. The methods utilized in today's welding industry are risky. And, this is not to mention the conditions that welders must endure to ensure every job is done professionally and correctly.
Welders are utilized in an array of industries. These industries include, but are not limited to shipbuilding, new home construction, automobile manufacturing and repair and pipe installation. All of these are demanding fields in the Ontario area that rely on the expertise of licensed welding contractors. With that said, it is the welding contracting firm to protect its employees and clients from financial losses associated with accidents. It is also the full responsibility of the firm to protect its business interests. How do they do this? Well, they are able to do this with insurance coverage.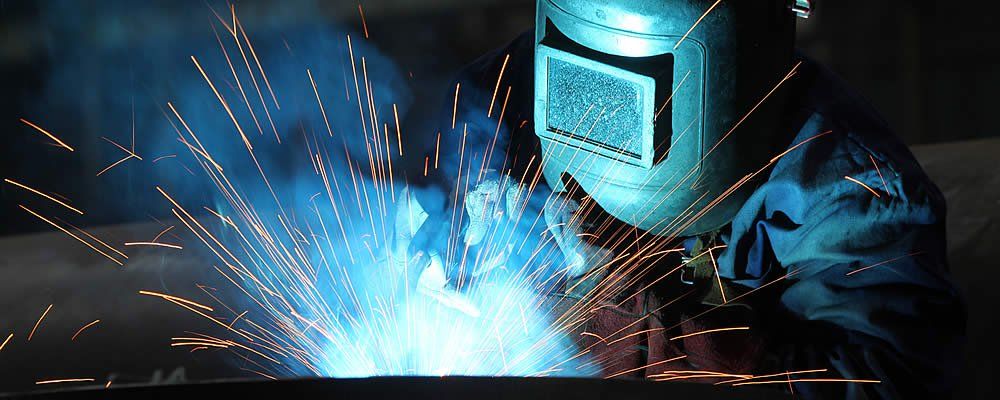 Canada's Welding Industry Statistics
There are currently more than 250,000 welders actively working in Canada

Welders working in Canada earn on average $40,000 per year

The demand for welders in Canada is expected to increase significantly by 2022
Liability Insurance Is A Must For Welders
Litigation fees and court costs can take their toll on a welding firm's bank account. In fact, some firms have reported bankruptcy after years of fighting liability lawsuits. Fortunately, there is a solution that can offer the protection to prevent major financial losses. This solution is liability insurance, which can be customized to suit your business needs and preferences. To learn more about this coverage, please feel free to contact one of our agents at LiabilityCover. Be sure to ask our agents about your options when it comes to liability insurance.
Commercial General Liability Insurance –

Welders are exposed to hundreds of risks on a daily basis. These risks include anything from property damage or loss to third-party bodily injuries. When you consider the high number of risks that you and your employees are exposed to it only makes sense to obtain and carry commercial general liability insurance. This policy covers incurred expenses for accident victims. This basically means that it will cover the accident victim's health care expenses and the costs to repair or replace damaged property.

Commercial Auto Liability Insurance

– All welding firms operate a fleet of work trucks and vans. These vehicles are known to carry a broad range of equipment and tools that welders need to do their jobs. It is vital that you protect your tools, trucks, vans and employees in the event they are involved in an accident. How can you do this? With a commercial auto liability insurance policy, which will be specifically customized around your needs and preferences. General automobile insurance will not provide the protection a welding company with a large fleet of work vehicles needs to prevent a major financial loss if found liable for an accident.

Umbrella Insurance Coverage

– Some welding contracting firms are just not satisfied with the coverage limits offered by insurance companies. Fortunately, there are options that allow these firms to increase their liability coverage limits very high. One of these options is known as umbrella insurance coverage, which will be added to your existing liability policies. Please feel free to contact our Ontario office to learn more about umbrella insurance.
A Welder's Insurance Policy Would Not Be Complete Without Worker's Compensation
As mentioned previously, welders are exposed to a high number of risks during work hours. Even a minor accident could leave a welder facing high medical bills and lost wages. As a licensed welding contracting firm operating in Canada, you may be required to obtain and carry workers' compensation coverage. This policy will cover the injured worker's medical bills and lost wages. And, if the worker dies as a result of an accident that occurred during work hours, the policy will even pay death benefits to the surviving family members.
To learn more about workers' compensation coverage, please contact our Ontario office. An agent will be on standby to take your call and answer all of your questions. The agent will also provide you with a free quote, so you can compare our rates to several other local insurance companies. We know exactly what type of coverage you will need to ensure minimal financial loss for both your company and employees.
Your Liability Coverage Portfolio Should Include Property Insurance
There is no doubt that welding is a demanding industry that requires a broad range of tools and equipment. These tools include everything from arc welders to oxygen tanks to personal protective equipment, such as welding helmets and heat resistant gloves. To protect your best interests in the event this equipment becomes damaged during an accident, you will need the right coverage. These include:
Business Personal Property Insurance

– This policy covers damaged or loss of business property, such as welders and oxygen tanks. It will also cover office equipment, such as computers, desks, filing cabinets and printers, in the event they are damaged in a fire or natural disaster. Other covered events include vandalism and theft.

Equipment Breakdown Insurance

– Your welding equipment must be well maintained to keep your employees working and productivity high. Just a minor equipment failure could lead to hundreds or thousands in losses, which cannot be recovered. Equipment breakdown insurance will cover the cost of replacing or repairing damaged equipment. It will also cover rental fees until the equipment is replaced or repaired.

Inland Marine Insurance

– Welders are oftentimes forced to transport their equipment and tools from jobsite to jobsite. If one of your workers is involved in a motor vehicle accident while transporting this equipment to a jobsite, it will probably be damaged. As you are already aware of the damaged equipment will be rendered useless and there is always the risk of not having a replacement on hand to keep things moving along. This policy will cover equipment damaged during transport.
Call Us Today!
We are a licensed insurance brokerage in Ontario. Our goal is to help welding contracting firms customize a policy that will provide the protection to keep financial losses to a minimum for both their company and employees.