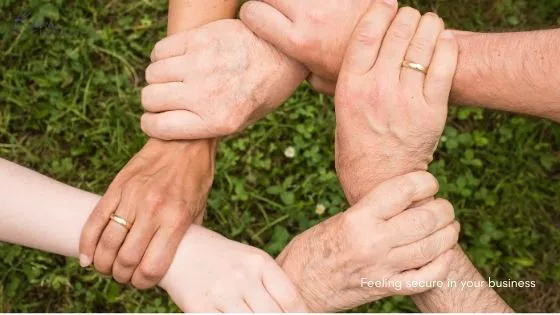 Allegations of bodily injury, property damage, advertising injury, and reputational harm are expensive and have been known to shut the doors of many small businesses across the country. Luckily, with the right commercial general liability insurance policy, your business is safe from it all.
But, let's dive into the coverage details so you can fully understand the policy's inclusions and limitations before our expert team connects you with the best insurer for your business.
Liability claims are terribly common, meaning your business is constantly teetering on the edge of a lawsuit. For small companies with limited financial resources, they can become expensive — the average slip and fall claim in Canada is between $15,000 and $30,000. We don't know many small businesses with this kind of cash in their back pocket.
But here is where this type of business insurance comes into play! It prevents you from needing to scramble for the legal and settlement fees in a wide range of cases, including:
Advertising injuries and reputational damage — This clause is often called Coverage B. It's added automatically to your CGL policy. However, its limitations depend on your business sector and overall policy wording. Typically, it protects you from defamation, stolen ideas, invasion of privacy, false advertising, copyright infringement, slander, and libel.
Bodily injuries — If your business is considered liable for an injury to a third party (for example, maintenance staff, delivery people, vendors, employees, customers, and other visitors), the policy helps assuage your loss. For instance, if a delivery person slips on your shiny new floor, they can pursue legal action against you for any injuries. Although you aren't directly liable, they can still file a lawsuit because the incident happened on your premises. Medical bills, pain and suffering, and lost wages are covered here.
Product liability — Product liability covers the costs involved with claims alleging a product you distribute, make, or sell caused property damage or bodily injury. The most common coverages involve design, marketing, and manufacturing defects such as insufficient safety warnings or incorrect labelling.
Tenant's legal liability — Otherwise called commercial tenant insurance, it pays for the repairs or replacement of a property you lease or occupy. On top of that, it covers the legal fees, orders to pay awards, damages, and settlements.
Property damage — If you or an employee causes property damage to a third party, you'll likely find yourself on the wrong side of a lawsuit. The legal and repair fees are covered with this part of the coverage.
What Commercial General Liability Insurance Doesn't Cover
As you now know, the CGL covers many kinds of lawsuits. However, it doesn't protect your business from all eventualities, so you'll need to purchase additional policies to acquire complete protection.
A commercial general liability policy won't cover the following incidents:
Commercial vehicle accidents — If you or an employee are involved in a vehicle accident while driving for work, any personal auto insurance you hold won't cover it. Therefore, you should take out commercial auto insurance to pay for the damages, medical bills, and legal fees. Business-specific policies are easily customizable for numerous drivers and vehicles with work-related attachments (such as tool racks).
Damage to your business premises — To keep your physical business location safe, you'll need a commercial property insurance policy (also known as commercial building insurance). It provides financial coverage for the physical loss of or damage to your brick-and-mortar location and its contents due to events like fires, thefts, or vandalism.
Errors and omissions in your services — If you're sued for failure to deliver a service as promised, negligence, misconduct, or errors and omissions, you need professional liability insurance to cover the costs. The policy doesn't include coverage for price estimates, violation of securities acts, property damage, theft of trade secrets, dishonest acts, or incorrect assessments of economic returns.
Claims above your policy limit — An umbrella and excess liability policy can help extend the coverage limit of your underlying CGL policy.
Cyber security breaches or data hostage situations — You need cyber liability insurance to protect against the potentially extortionate costs of responding to and rectifying network and data breaches. The coverage is relatively broad; it funds incident response, legal and forensic management, credit monitoring, notification, system restoration, and reputation recovery.
Who Needs General Liability Insurance Coverage?
According to Canadian law, holding a commercial general liability insurance policy isn't a legal requirement. However, not having coverage can put your business at significant risk of closure if third-party bodily injury or property damage lawsuits occur.
With that said, it may be mandatory at times to secure new clients (i.e., potential partners wish to see proof of insurance) and enter lease agreements.
We recommend purchasing CGL insurance coverage if at least one of the following applies:
You work near clients' property.
Your office or store is open to vendors, the public, or clients.
You create marketing and advertisement materials for your business.
You use social media for business purposes.
You sell or serve food and beverages.
You make or sell products.
Your service could damage property or reputations.
Why Does Your Business Need Commercial General Liability Insurance Coverage?
Court costs, judgments, legal defence expenses, and settlements can be incredibly high. If someone pursues legal action against your business:
You need legal representation, which can cost upwards of $100 per hour.
You should anticipate spending over $75,000 if the case ends up in court.
Administrative fees, legal secretary costs, judgements, and settlements are added to that already exorbitant figure.
The right commercial general liability insurance policy helps cover those costs while keeping your company thriving.
Choose LiabilityCover for Your CGL Needs
Finding the right insurance provider can be tricky, especially if this is your first time scouring the market. So, why not make your life easier by choosing LiabilityCover? Our years of experience and trusted partnerships with Canada's leading insurers ensure you never need to deal with complicated quotes and less-than-perfect coverage limitations again.
Get the perfect liability coverage for your business today by completing our short online inquiry form or calling us on our toll-free number.