Understanding The Importance Of Vet Insurance
Almost every Canadian family has a pet of some kind. It could be a dog or cat. When things are going fine, these precious pets can make anyone's life so much better. However, trouble is going to come sooner or later. When it does, you can bet that the Canadian family will want to do everything possible to help. This is why they'll take their pet to the vet. This is good news for vets like you. Just remember that being a veterinarian is a risky business. If you make a mistake, you could very well get sued. Below, you're going to learn more about the importance of veterinarian insurance for Canadian vets.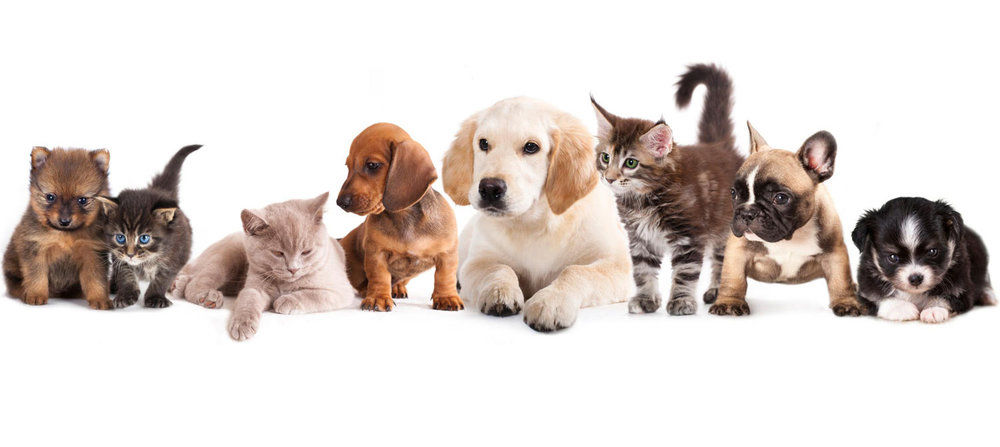 The Risks You Face
First and foremost, you should learn a little more about the risks that you face. They're plentiful. First, there is always a chance that someone is going to get hurt inside of your building. A floor may be wet and that could lead to a slip and fall. There is also a risk that you're going to be forced to deal with a malpractice suit. Your client may claim that you were professional negligence. A lawsuit like that could potentially cripple your vet business.
A fire or storm could ruin your property. Again, there are plenty of things that could go wrong. With this in mind, it is best to obtain a sufficient amount of coverage. Otherwise, you may not be protected to the fullest and your business's future could be put in jeopardy.
Do You Need A Commercial General Liability Policy?
Sometimes, you might be able to get the insurance that you need in a convenient package. This is often the best way to move forward. However, you need to make sure that a CGL policy is going to be perfect for you. This type of package is going to provide your business with affordable, yet comprehensive coverage. Below, you'll learn more about the coverage that will be provided by a commercial general liability insurance policy from LiabilityCover.
Property Coverage –

First and foremost, you should know that this policy is going to offer protection for your buildings. Not only will it cover the building, but it will also cover the items in them. This means that your computers and medical equipment are going to be protected by the insurance.

Business Interruption –

There is always a risk that you're going to be forced to stop your operations. If that happens, you're going to be losing a lot of money. This is where business interruption coverage will enter the picture. This insurance protects you in the event that you're forced to temporarily close shop. It will pay any operating expenses and it'll help you recover the lost income.

Liability –

Finally, you should know that a CGL package is going to offer liability coverage too. This is going to cover you in the event that a customer gets hurt on your property. Or, if their property is damaged and you are found responsible.
Before stopping, you should also determine whether or not you need inland marine insurance. This coverage will protect your equipment and supplies while they're being transported. If you a vet that likes doing house calls, you will definitely want to sign up for inland marine insurance. It'll make a big difference and give you a little more peace of mind. Be sure to speak with a professional about your coverage needs.
You Need Malpractice Insurance
Pretty much every single vet in Canada will need malpractice insurance. It is a must! When someone brings their pet to your clinic, they're putting their faith and trust in you. While you might be doing your best, there is always a chance that you're going to make a mistake. That could ultimately result in the animal being hurt. And, it could cause your company to get sued. This is something that you have to be worried about every single day. The good news is that general liability insurance can protect from some mistake, but not all of them. General liability is primarily designed to protect from bodily injury and property damage.
You need protection in the event that you are professional negligent. This is why you're going to need malpractice insurance as well. A surgical error could cause a dog to perish. There is also a risk that you're going to misdiagnose the problem. That could result in the client spending thousands of dollars for treatments that aren't going to help. A dog could escape your clinic and get insured. There is really no other way to say it. You definitely need malpractice insurance. If you don't have it, you're putting yourself and your workers in a risky situation.
Animal Bailee Coverage
While you're at it, you should also think about adding animal bailee's coverage to the mix. This is a great addition to any insurance policy. When an animal is brought to your clinic, you're going to be responsible for them. There is always a slim chance that the animal is going to run away or get stolen. They might get injured too. If you offer boarding services, day care or grooming, you will definitely need this coverage. After all, the owner is putting their pet into your care. And, they expect the animal to return safe and sound. If that doesn't happen, you're going to be sued.
The good news is that animal bailee's coverage can help. If something goes wrong and the client's pet is lost, stolen or injured while in your care, this type of insurance is going to protect you!
Get Covered Today!
At the end of the day, Canadian vets take a lot of risks each and every single day. If you do not have the appropriate insurance coverage, you're going to find yourself in a lot of trouble in the near future. Thankfully, LiabilityCover is here to help you. Get in touch with our representatives and tell them about your concerns. They'll see to it that you get the insurance that you need right away! Do not go another day without insurance!