Radiation specialist professional liability insurance also known as errors and omissions insurance for radiation specialists is an insurance coverage that provides financial protection to psychologist in the event they cause damages, losses, or bodily injury to clients or third parties as a result of their negligence, errors, or mistakes.
This insurance kicks in to pay for damages only if the cause of damages are covered by the policy.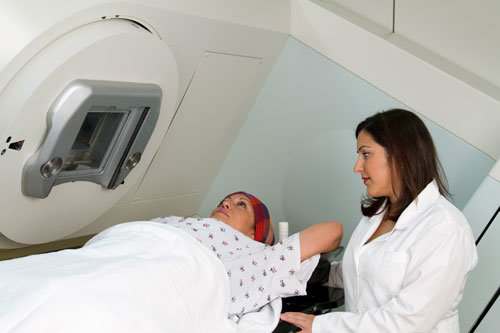 The Necessity Of Professional Liability Insurance For Radiation Specialists
In Ontario, Canada, there is a high demand for radiation specialists. People who are skilled with x-ray and ultrasound machines are needed big time. Still, Ontario radiation specialists are going to face a lot of big risks. You need to make sure that you're prepared to confront those problems when they occur. This is why you need to protect yourself with a sufficient amount of radiation specialists liability insurance. This type of insurance is going to provide you with great protection and even better peace of mind.
How Professional Liability Insurance For Radiation Specialists Helps
In Ontario, radiation specialists face a lot of risks. They might take it for granted from time to time, but radiation can be very dangerous. There is always a risk that a patient is going to lose out because of your negligence. That small mistake could result in a hefty lawsuit and an even bigger settlement. If you have the right insurance, you'll be able to minimize the risks. Professional liability insurance can help. With this type of coverage, you'll be able to cover the costs without paying out of pocket.
What Does Radiation Specialists Professional Liability Insurance Cover?
If you want to protect yourself from disgruntled patients, you definitely need professional liability insurance for radiation specialists. This type of coverage is going to offer protection when you're sued by a client. It will help you fight the claim in court. It is also going to step in and pay for settlement costs. In the event that you're sued, insurance for radiation specialists is going protect you! It can keep you afloat even while you're facing a devastating lawsuit.
Keep in mind, the coverages mentioned above must exist on your policy for you to be protected. Make sure to ask your broker about policy wordings!

CGL Insurance For Radiation Specialists Is Also Important
While E&O insurance is important, you also need to make sure that you have CGL insurance for radiation specialists. E&O insurance protect you in the event that you make an error that cause the client financial loss. CGL insurance is going to protect you in case your patient is hurt because of you. If you're serious about protecting your company, you need to combine CGL insurance and E&O insurance for radiation specialists.
How Much Will E&O Insurance Cost?
Errors and omissions insurance prices are going to vary significantly. You're not going to pay the same amount as another radiation specialist. With this in mind, you need to find out how your insurance costs are going to be calculated. It will depend on numerous factors, including your risk and your history. The best way to find out how much you're going to pay is by getting free quotes!
We're Ready To Go
Are you ready to get the appropriate amount of E&O insurance? If the answer is yes, you need to contact us. Our company offers affordable E&O and CGL insurance in Ontario. We have worked with radiation experts for many years and we fully understand the risks that you face. Get in touch with us to learn more about our insurance solutions & free quotes right now! We'll make sure that you are protected.