Osteopath professional liability insurance also known as errors and omissions insurance for osteopath is an insurance coverage that provides financial protection to the professional in the event they cause damages, losses, or bodily injury to clients or third parties as a result of their negligence, errors, or mistakes.
This insurance kicks in to pay for damages only if the cause of damages are covered by the policy.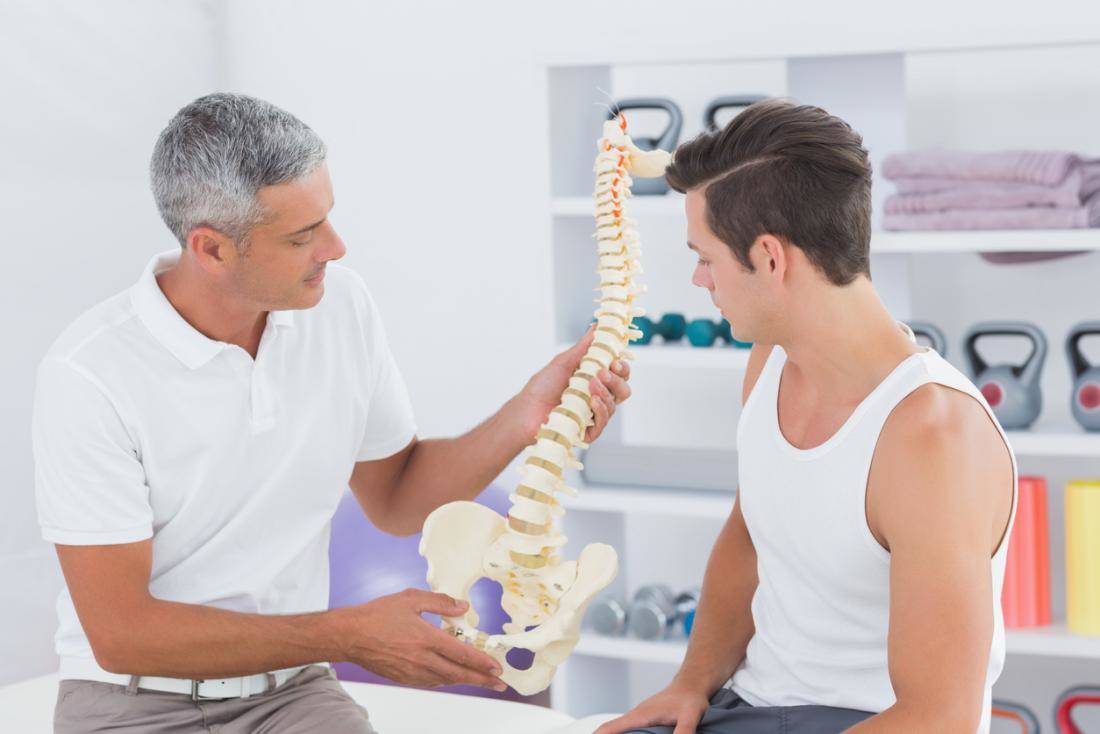 Why Is Insurance For Osteopaths Important?
As an osteopath it will be up to you to diagnose and treat patients with a variety of medical disorders. While some of these patients are very easy to deal with and their disorders are obvious, there is always room for error. And, as you know medical professionals in all fields are prone to error. Sometimes these errors can result in major medical lawsuits.
So, how exactly can you go about protecting your practice from claims and lawsuits associated with these errors? Professional liability insurance is one of the best protections an osteopath can have on their side, when facing a claim or lawsuit. What exactly is osteopath professional liability insurance and how can it keep you afloat when facing a multi-million dollar lawsuit?
What Does Professional Liability Insurance Cover?
To understand the importance of osteopath professional liability insurance, you must first know what it covers. This coverage not only protects against financial loss associated with claims made by patients, but it also covers litigation and court costs.
No osteopath operating in Ontario should even consider treating a single patient without this coverage, because it is required by law and offers the much-needed protection against monetary damages caused by lawsuits.
Why You Also Need Commercial General Liability Insurance
While professional liability insurance is necessary for the Ontario osteopath, it does not offer all the protection that you will need. You are exposed to other risks. As an osteopath you are going to have patients coming to you. This means they will be in and out of your office all hours of the day. If someone is injured on your premises, you are going to be held responsible.
What if someone slips on a wet floor in the waiting room and breaks their hip? Can you afford the medical expenses for this kind of procedure? Can you afford the lawsuit that might follow? With commercial general liability insurance you won't have to because it will cover the medical expenses, court costs and lawyer fees that are associated with the incident.
Keep in mind, the coverages mentioned above must exist on your policy for you to be protected. Make sure to ask your broker about policy wordings!

Program Highlights:
Comprehensive "Claims Made" Coverage
Limits of Liability available up to $5,000,000
Retroactive Date: Date of initial purchase of continuous claims made coverage (otherwise inception of policy)
Prior Acts coverage included
Extended Reporting Period:  Automatic 30 days in the event of non-renewal or cancellation (for other than nonpayment of premium) at no charge.
No additional charge for entity coverage for sole proprietors operating Personal Service Corporations.
No charge for staff (including secretaries) and students under your supervision
Sexual misconduct and physical abuse liability available
Commercial general liability
Employee benefits liability
Tenants' liability
Non-owned and hired automobile liability
Commercial property & business interruption
Computer virus and hacking attack liability
Loss mitigation costs
Medical expenses cover
Court attendance costs
Brand protection cover
Indemnity to mortgagees, landlords or lessors of leased equipment
Get A Free Quote For CGL And Professional Liability Insurance
Why is a free quote so important for all medical experts operating in Canada? Well, it can help ensure the best policy for the best price. Working with the top insurance brokerages in Ontario, we can help osteopaths attain customize policies that will provide full protection against financial loss associated with third-party claims and lawsuits.
Getting a free quote is as simple as contacting our company via email or phone. Once your quote request is submitted, it will be given to one of our brokers who is qualified to provide the most accurate quotes possible.
Osteopath Professional Liability Insurance Premiums
Osteopaths are like other medical professionals, they do not want to take on costs that they believe unnecessary. Well, for one professional liability insurance should never be considered unnecessary, because it offers protection against lawsuits. With that said, you probably still have questions about the rates, since it is an additional expense.
Fortunately, this insurance is very affordable and accessible to all Ontario osteopaths. Most average sized practices will pay anywhere from $500 to $1,000 or higher for a 1 million dollar coverage policy.
Contact Us!
Our company specializes in professional liability insurance. Our agents are trained to help osteopaths and other medical professionals customize policies that offer full protection against all types of risk exposures. Whether you have two employees or fifty, we can offer you an insurance package that offers 100 percent protection.
Just contact our local office to learn more about CGL and professional liability insurance premiums and recommendations.