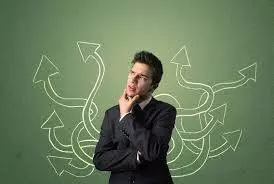 Deciding whether you need errors and omissions insurance can seem complicated. As a general rule, you need this type of coverage if you provide a service for a fee. But our team at LiabilityCover will help you determine whether an E&O policy is the right coverage for you.
To give you a headstart, find out which professionals need errors and omissions insurance coverage below.
Which Professions Need Errors and Omissions Insurance Coverage?
Some business owners believe that errors and omissions insurance is only necessary for large enterprises. But in reality, a plethora of companies need this type of business insurance, including but certainly not limited to:
Dog Sitters
At first glance, dog sitting doesn't seem to be a very high-risk job. However, that's really not the case. Errors and omissions insurance can be beneficial if you're pursuing this task.
With no word of warning, dogs could break loose from the lead, run away, and hurt themselves. Alternatively, a puppy might eat something strange in the garden and become seriously ill. Even though you didn't directly cause these situations, the dog's owner might not see it that way.
If you're sued, you can very quickly go into debt. Therefore, an E&O policy is valuable to keeping yourself and your business afloat during these tricky circumstances.
Medical Professionals
Healthcare providers have more risk exposures than other industries. Lawsuits often end up in favour of your patient, come with high-cost settlements, and can end up compromising your professional license. Regardless of the allegation's validity, your reputation can take a turn for the worst.
Your errors and omissions policy covers the settlements and legal fees during service-related third-party lawsuits.
Chauffeurs
Chauffeurs are often overlooked when it comes to insurance. But as a driver, you constantly have the responsibility of other people's safety on your shoulders.
It's common for people to blame their chauffer if an accident happens. Therefore, you can be on the wrong side of a lawsuit whether the accident was caused by you or not.
Your passenger can decide to sue for medical damages, potentially leaving you penniless. Errors and omissions insurance protects you in these cases and is recommended for drivers of all kinds.
Attorneys
As an attorney, you go above and beyond to protect your client. However, you can't win all your cases. Despite your hard work and determination, the client may well blame you for their predicament, seeing you on the terrible end of a lawsuit.
With that in mind, it's clear why attorneys and similar professionals should take out an errors and omissions policy. We recommend a $2 million coverage limit here, as anything less might not cover the often extortionate fees.
Why Choose LiabilityCover?
Frequently Asked Questions About Errors and Omissions Insurance
Errors and omissions insurance provides a myriad of protections, including:
Slander, libel, and defamation of character — It pays the fees associated with cases involving allegations of defamation, libel, and slander.
Legal defence costs — The best lawyers often charge between $500 and $1,000 per hour, which rapidly adds up. Thankfully, E&O coverage pays these otherwise mountainous costs.
Monetary judgments — The settlement amount depends on the severity of the consequences and the type of error made by your company. Regardless, they can completely ruin your financial climate if you don't have an E&O policy to cover them.
Invasion of privacy — If your former or current client pursues legal action against you for invading their privacy, you need protection. Defence costs in such cases can be ultra-expensive, so having an errors and omissions policy is vital.
Copyright and trademark infringement — If you accidentally infringe on somebody's copyright or trademark, you'll have to pay the costs associated with the case. In these scenarios, your errors and omissions insurance covers the fees, ensuring your business stays afloat.
You can expect to spend anywhere from $500 to $1,000 every year on an errors and omissions insurance policy with a limit of $1 million. But multiple factors influence the premium price, including:
Your business size — The more employees you have, the more exposed to risks you are. Thus, you'll pay more for insurance if you employ a large number of people.
Your profession or industry — Some industries are riskier than others. For example, a medical professional carries more risk exposures than an advertiser.
Your level of coverage — The higher your coverage limit, the more you'll pay. Although, you shouldn't choose a lower limit just to decrease the price. E;O insurance policies have five standard coverages to choose from, including:

$100,000
$200,000
$500,000
$1 million
$2 million

Your business location — Provinces prone to extreme weather conditions or high crime rates come with pricier insurance premiums. If you're operating in a particularly risky area, you'll pay more than similar businesses in safer locations.
Endorsements — Since all companies are different, you can customize your errors and omissions coverage to meet your bespoke needs. However, any policy additions may increase your cost. Therefore, it's wise to discuss your needs with a broker to ensure you get the best deal.
Your business claims history — A clean track record indicates you're less likely to make a future claim, decreasing your current premiums.
Your revenue — The more money you earn, the more third parties will request in damages. Therefore, you should expect to pay more for E;O insurance.
Your experience and training — If you've worked in your profession for a while, you're not as risky as startups. You'll benefit from reduced premiums the longer you stay in the business, as with experience comes a lower likelihood of mistakes.
How Do You Get Errors and Omissions Insurance Coverage?
We've streamlined our process to make it easy for you to get the errors and omissions insurance your business needs. Simply follow the four steps below:
Complete our easy secure online quote form.
We analyze your insurance needs.
Our team connects you to the best insurance brokers or agents with specialist experience covering other professionals in your industry.
Your assigned broker or agent contacts you to help you through the process.