Employment Agencies and Recruiters Need E&O Insurance And Plenty Of It
Do you work as a recruiter or are you employed by an employment agency? If so, you understand how vital it is to perfectly present your clients. Describing your clients and their abilities to perfection is of the utmost importance or you may wind up facing a legal lawsuit, if you fail to do so. Unfortunately, you are required to make both ends of the transaction happy. You need to do your best to find the your client a job, while also working to fill vacancies. Truthfully, the process is easier said than done and you should wholeheartedly understand the difficulties involved.

Of course, your clients do not. If they feel wronged in anyway, they make take it out on your organization, by filing a lawsuit. Just recently, a veteran Workers' Action Centre member, Angel Reyes, submitted a lawsuit against United Staffing Services and claimed he was wrongful dismissed. He also filed suited against Canada Fibres LTD. Although United Staffing Services was only responsible for finding him the job, they were still held responsible for his wrongful dismissal. Your company could also be at risk! This is why you should scan the information below and learn about E&O Insurance at www.liabilitycover.ca.
What Could Be Needed
As an Employment Agency, you have many different tasks that must be juggled, at once. Unfortunately, mistakes do happen and they could easily result in a lawsuit. There are numerous business insurance options, which can help better protect your organization. These will be listed below for your consideration.
General liability insurance
Errors and omissions insurance
Workers' Compensation Insurance
Property Insurance
Remember to ensure that you have enough insurance to cover any potential problems, which could arise. Each organization is different and their requirements will vary significantly. Therefore, you should take the time to formulate a list of your own needs and preferences, before obtaining E&O insurance for your organization.
Agency Risks
As a recruitment agency owner, you will always be at risk of falling prey to a client that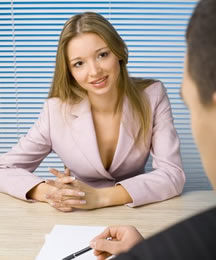 claims to have more knowledge, experience, and education in a specific field than they genuinely do. This not only puts you at risk of being blamed for misrepresenting a client to an employer. No matter how much you or your employers attempt to execute sufficient client data research, mistakes can happen.
Who Is Covered under a Employment Agency Errors and Omissions Insurance?
There are several different types of insurance policies that you will have to choose from. It is important to include all of your employees, independent contractors, and other personnel that you hire to perform duties for your recruitment business, in your policy. A good example would be let's say a consultant is looking for a job and contacts your agency during their search. Make sure your own business insurance policy provides coverage for the professional before and after they get hired. If a claim ever does come as a result of the consultant's work, you must be covered under all circumstances. One thing is for sure you can never have too much errors and omissions coverage.
Where To Go
Now that you've familiarized yourself with the paramount importance of errors and omissions insurance, you need to get covered! It is time to get serious and thoroughly protect your business. When you're ready to proceed, you should contact LiabilityCover. This organization offers the cheapest rates in the industry and their professionalism is truly unparalleled. Be sure to contact them right away.

Other professions we provide E&O insurance to: