If you run a business or provide some type of service to consumers, you are at risk of being sued at any point in time. Even if you do not make a mistake, a problem could occur and you could very well be held responsible. With this in mind, obtaining errors and omissions insurance is truly wise and will help to provide you with added reassurance, so you can sleep soundly at night. Within this guide, you will learn precisely how to apply for this type of insurance.
Online Source
There are several ways to apply for errors and omissions insurance Ontario coverage, but most consumers prefer the online option. You can fill out and submit the application electronically using any major insurance company's website. This is the most time efficient option available and it can be done in the comfort of your own home. The online source opens doors to innumerable options that you would not have access to otherwise.
If you opt the online route, you may need to take a photocopy of your license and other documents and mail or fax them into the insurance company.
In-Person
If you already have an insurance service provider in mind, you can visit their establishment and apply for E&O coverage. If you opt to go this route, be sure to gather all of your documents and other personal data, before heading out the door. The insurance broker will need these documents to verify your identity and business. Of course, you can always fax them to the company at a later date, if you choose to do so, but this will only delay the process.
Call An Insurance Broker
Although the majority of consumers will agree that it is immensely easier to apply online, it is also possible to apply for E&O insurance on the phone. There is truly some reassurance provided from speaking with the insurance agent in person, so this is definitely a viable option. Just remember that you'll still need to fill out the appropriate forms and submit your payment, before you'll be covered under a business insurance policy in ontario. With this in mind, the phone call is simply a step in the right direction.
After The Quote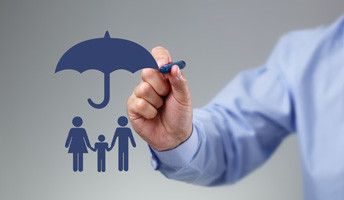 Once you've finished applying for the insurance, you will be provided with a quote. At this point, it is up to you to determine, whether or not the prices are reason for your own individualistic situation. Remember that there are numerous brokers and you can easily obtain other quotes and apply with other agents. Doing so will help to ensure that you'll be able to find a price, which provides you with reassurance, while also allowing you to earn an income.
Conclusion
All in all, applying for E&O insurance isn't overly difficult. Putting in the effort and taking the time to search around is highly recommended and will undoubtedly pay off in the long run.
Other frequently asked questions about errors and omissions insurance