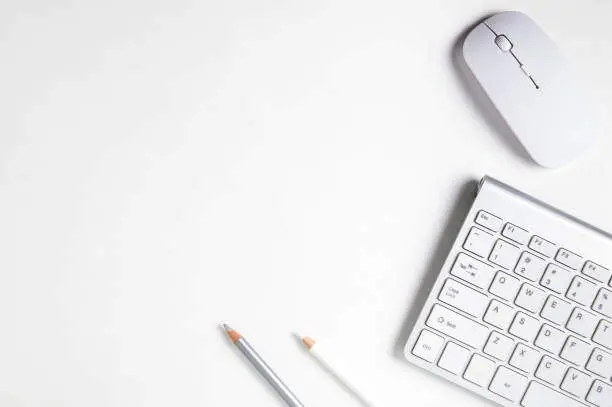 When the topic of insurance rears its head, many business owners feel daunted and confused by the often convoluted atmosphere surrounding the various policy types. But with LiabilityCover, we eliminate the murkiness to help you understand the coverage, the policies you need, and how to acquire them.
In the following guide, we'll show you exactly how to acquire errors and omissions insurance coverage to protect your business from third-party claims related to your services or professional advice.
There are multiple ways to apply for this kind of coverage — online, in-person, or telephone. We'll explore each method in detail to help you choose how you'd like to obtain the policy.
Applying Online
The most preferred way for business owners to apply for errors and omissions insurance is online. It's a simple case of filling out an electronic form!
As we move into an increasingly digital world, applying for insurance online is the most time-efficient method available. Not to mention that it's a sure-fire way to gain access to deals and discounts you won't be offered in-person or via telephone.
Just bear in mind that you will need to send a copy of your license and other documents to the insurer at some point during the application.
Applying In-Person
If you know which errors and omissions insurance provider you'd like to purchase from, you can head to their brick-and-mortar facility and apply there.
Remember to gather all your documents and personal information before heading to the storefront. The broker will use the documents to verify your business and identity.
With that said, you can opt to email your documents to the insurer when you return home. However, that will only delay the process, so we suggest gathering everything prior to your in-person application.
Applying Via Telephone
Finally, you can apply for an errors and omissions insurance policy over the phone. It's a viable option for those who need many questions answered.
However, you'll still need to complete the relevant forms and submit your payment before gaining coverage. So, the phone call truly only acts as a first step; the rest will most likely be completed online or in person.
Our Errors and Omissions Application Process
Our years of experience have allowed us to create a seamless, smooth process that affords you the time and space to make well-informed commercial insurance decisions.
Applying for errors and omissions coverage with us is straightforward. Follow the four steps below:
To begin the process, complete our short, secure inquiry form.
One of our experts will review your insurance needs.
Next, our team connects you to one of the country's leading errors and omissions insurance providers.
Your assigned broker or agent contacts you to guide you through the application process!
We find you the insurance you need so your business can continue to thrive for years to come.
Frequently Asked Errors and Omissions Insurance Questions
The duration can vary massively from case to case. However, most businesses receive an errors and omissions insurance quote within 48 hours. Some may even acquire it instantly, but we recommend anticipating a wait time of 24 to 48 hours.
Errors and omissions coverage protects you from third-party claims against services or advice your company provides. Specifically, the areas covered are as follows:
Defence costs
Slander, defamation of character, and libel
Monetary judgements
Copyright and trademark infringement
Invasion of privacy (not every E;O policy includes this coverage)
Keep in mind that it doesn't usually cover:
Fraudulent acts
Criminal acts
Cost guarantees or price estimates
Violation of securities act
Dishonest employees
Incorrect assessments of financial returns
On average, you'll pay between $500 and $1,000 per year for an errors and omissions insurance policy with a $1 million limit. However, this largely depends on your profession and several other factors, including but not limited to:
The size of your business — More employees equals a higher likelihood of making mistakes. Therefore, you should expect to pay more for E;O insurance if you're a large business.
Your coverage limit — The higher your coverage limit, the larger your premium price. The policy comes with five coverage limits to pick from, including:

$100,000
$250,000
$500,000
$1 million
$2 million

Your deductible — Set a deductible price you can afford. Try not to fall into the trap of increasing your deductible to lower your premium payment.
Riders and extra clauses — Not every errors and omissions insurance policy is the same. You might need to add endorsements that increase the price.
Your insurance claims history — If you have a track record of making consistent claims, expect your insurance premium to be higher than those with a clean history.
Your company's location — Some areas are more prone to adverse weather conditions or have high crime rates. If you operate in a particularly perilous part of the country, insurers charge hirer premiums.
Your experience and training — A wealth of industry experience decreases the likelihood of making mistakes, thus experiencing legal action. Insurers award lower errors and omissions coverage rates if you're well-versed in your market sector. Some insurers consider the qualifications of your employees too.
Your company's revenue — The more money your business makes, the more at stake if somebody claims against you. Therefore, anticipate spending more on your errors and omissions insurance coverage.
You need an errors and omissions insurance policy if you develop devices, offer services, or give advice for a fee. The following professions typically take out this type of coverage:
Photographers
Organizational, marketing, and operations consultants
Strategic consultants
Project managers
Career advisors
Management and recruitment consultants
Software developers
Human resources consultants
Copywriters
IT consultants
Web and UX designers
Health professionals
Graphic and interior designers
Forensic experts
New media professionals
Engineers
Legal and finance professionals
Social service professionals