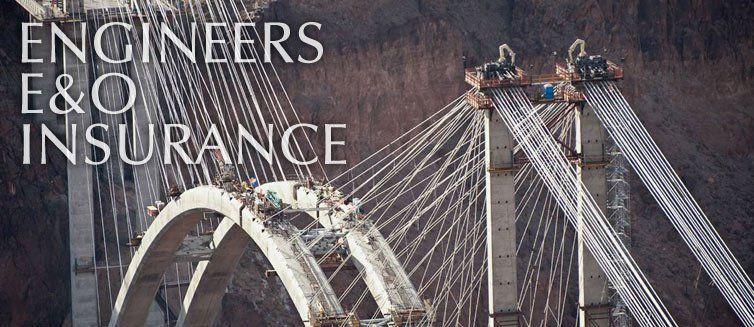 The Importance Of Errors And Omissions Insurance For Ontario Engineers
Do you work as an engineer within the area of Ontario Canada? Are you aware of the fact that you could be sued for making even the smallest error? In order to keep your performance at the maximum level, it is pertinent to put these worries out of your mind, but this is truly easier said than done. The sad truth is that many engineers will check, double check and even triple check their work, because they do not want to end up on the wrong end of a lawsuit. The only way to obtain the peace of mind you need to avoid these worries is to obtain errors and omissions insurance. Below, you will learn all about E&O insurance for Ontario engineers.
Protecting You From Errors
When it comes down to it, nobody is perfect. Whether or work as an attorney, accountant or an engineer, there is a possibility that you'll make an error at some point or another. Having a reliable quality control protocol in place may be able to help, but some minor errors will still fall through the cracks. With this in mind, you should do your best to protect your business from problems made by you and your employees. If you do not take steps to protect yourself, a disgruntled client could blame you for their financial loss and this could lead directly to a devastating lawsuit. The defense costs and settlement could very well push your business over the cliff and into bankruptcy.
This is why companies like Intact Insurance and Llyods of London offers errors and omissions insurance to engineers in Ontario. This specific form of insurance will protect you from errors, which lead directly to financial loss.

Not Business Liability Insurance
It is vital to remember that E&O insurance is far different from business liability insurance. While it is recommended that both are used in conjunction with one another, they're enormously different and cover different problems. For starters, business liability insurance will cover property damage, injuries, and advertising injuries. E&O insurance will not cover any of these problems. Instead, E&O insurance directly covers mistakes made by you and your employees. It will protect your business in the event of errors and negligence.
Even after years and years of training, there is still a possibility that you'll make a mistake in the future. Therefore, it is pertinent to obtain this insurance as soon as possible.
What Will Be Covered?
When attempting to determine whether or not you need E&O insurance as an engineer, you should better familiarize yourself with the problems that are frequently covered by this type of insurance. This insurance is designed to protect from errors and negligence. It can protect you in the event of copyright infringement, claims stemming with past clients, and negligent acts. For instance, if you make a measurement error and your blueprint is totally wrong, there is a possibility that the client will lose money and time. In this type of scenario, your errors and omissions coverage would step in and covered the costs to protect yourself in the courtroom. And, it should be known that this insurance can protect you from mistakes made by temporary employees and even independent contractors.

What Is Not Covered?
While E&O insurance is undeniably a necessity for all Ontario engineers, it is truly not a miracle solution to all of your problems. Unfortunately, this type of insurance will not protect you in specific situations. As mentioned above, it is not business liability insurance and therefore will not protect you in the event of bodily injury or property damage. Also, the insurance will not protect from patent claims, false advertising or fraudulent acts. While you can still be held liable for these problems, the peace of mind provided from having E&O insurance truly makes it well worth the cost.
When Does An Ontario Engineer Need E&O Insurance?
If you've been plying your trade in the Ontario area for many years without errors and omissions insurance, you probably feel untouchable. Nonetheless, you are taking a major risk. Not getting coverage could backfire horribly and leave you without a business and without an income. Just remember that it is never too late to get errors and omissions insurance. By speaking with representatives from Aviva and Premier Marine, you will be able to sign up for E&O insurance at any time.
Remember that many insurance companies offer E&O insurance with prior acts coverage. While this add-on coverage will definitely increase the price to some degree, it can protect you from lawsuits from clients that you served before getting covered. So, when should an Ontario engineer get E&O insurance. The answer is easy. Immediately! Serving a single client without coverage is taking an enormous risk. And, you should remember that you cannot get E&O insurance after the claim has been filed. In order to keep your business afloat and to secure your job, it is pertinent to get coverage as soon as possible and remain covered for eternity!
What Will E&O Insurance Pay?
If you're a new engineer, you may not be entirely familiar with errors and omissions insurance. The good news is that the insurance itself it not all that complicated. This specific type of insurance is designed to protect businesses, which have made an error or have been negligent. When you allow one of these mistakes to happen, it is highly likely that the injured client will sue your business in hopes of reclaiming their losses. Until the claim has been made, E&O insurance will do nothing. Once the claim has been made, you will be able to use your coverage to pay for an attorney and protect yourself in the courtroom.

Errors and omissions insurance can also help you pay for settlements. If you lose the case, you can almost guarantee that a substantial settlement will be awarded to the claimant. You do not want to pay this out of pocket. With E&O coverage, you won't have to! Finally, E&O insurance can also provide you with an allowance for the days you're forced to leave work and appear in the courtroom. This can help to ensure that you still have a little bit of money in your pocket, despite not being able to work.
Engineers And Quality Control
As an engineer, you should understand that each measurement you take and each draft you make could lead to a costly mistake. While your errors and omission insurance will cover you from these problems, it is in your best interest to try and avoid claims at all costs. There are numerous ways to increase your accuracy and performance. Putting strict quality control protocols in place is highly recommended. Before your work is submitted, it is essential to make sure it is as accurate as possible. You should hire a few individuals to check the work's quality or you can set aside a few hours a day to handle this task on your own.
A reliable quality control protocol will prove to be enormously helpful for several reasons. First and foremost, this type of safety procedure will help to increase the accuracy of yourself and your employees. In return, this will greatly decrease the likelihood that you end up in the courtroom. At the same time, many insurance providers will actually ask your company's quality control procedure and standards. By having strict standards, you may be able to reduce your insurance costs to some degree. Since it is best to avoid the courtroom in the first place, all engineers should follow some type of quality control procedure, before their finalized work is submitted.
Do You Need Prior Acts Coverage?
There is a possibility that you've been working in Ontario for a brief period of time, without sufficient coverage. In fact, a lot of Ontario engineers will haphazardly serve the public for many years with no E&O insurance. Believe it or not, it may take a year or longer before an unsatisfied client decides to file a lawsuit against your company. Again, it is in your best interest to obtain this type of insurance as quickly and as early as possible. Nonetheless, you will not be left out in the cold, if you've failed to do so. Insurance providers offer specific add-ons to better accommodate those that have yet to sign up.

This is where Prior Acts coverage will enter the picture. This feature is designed to cover acts that were carried out before you obtained the insurance. It may not be available with all insurance providers. At the same time, it will force you to spend more. Since this type of coverage can be a little more expensive, you should make sure you absolutely need it, before signing up. If you've served a lot of clients before getting covered, it is recommended that you get Prior Acts Coverage.
However, if you have only served one or two clients, you may be fine without it. Carefully analyze your own precise situation, so you can make the best decision for your unique case.
Look For A Broker
As an engineer, it is important to realize that you work in a high-risk field. Therefore, insurers will be a little cautious about offering you insurance. To help put their mind at ease, they may force

your business to spend a little more for coverage. This will be true, even if your business has never experienced a lawsuit in the past. In this type of situation, you may want to consider finding a broker that is familiar with your respective field. It is sometimes easier to buy insurance on your own, but you'll likely end up paying substantially more if you do.
A broker will be very familiar with your respective field and they'll understand the insurance market better than anyone else. Therefore, they'll be able to put their knowledge and expertise to use to help you find a much better policy for your money.
Determine Your Policy Limits
When attempting to obtain E&O insurance for your engineering business, it is absolutely pertinent to carefully consider your policy's limits. You should know your business and your risks far better than anyone else. Therefore, you will need to use this information to your advantage to ensure you'll be able to get the best policy possible. Each E&O insurance policy will have some type of policy limit. The policy limit is the specific amount that the insurance company will pay out in any given case. If you have a much higher policy limit, the insurance company will be willing to pay you more for legal costs, allowance, and the eventual settlement. At first, you may believe that it is best to get the highest possible limit, but this isn't always the case.
As the policy limit is increased, your costs will climb higher and higher. Therefore, you need to consider your risks and the amount of risk you're willing to take. Don't be afraid to low the limits, so you can save yourself a little bit of money. Nonetheless, you should at least get enough coverage to ensure you're able to sleep soundly at night!
Determining Your Precise Costs
It is absolutely essential to remember that not all engineers will pay the same amount for errors and omissions insurance. In fact, you should not be surprise if you're required to pay far more than another company in the same field. The truth of the matter is that insurance providers will evaluate a handful of different factors to help determine the precise cost for each individual company. As an engineer, you will be considered somewhat of a higher risk and therefore will usually pay more than other types of professionals. At the same time, you should understand that your location will play a role in the amount you'll pay. Some specific provinces tend to experience more lawsuits than others. If your geographical location receives a large quantity of lawsuits, you can expect to pay much more.
Also, the insurance provider will be interested in learning more about your company, its practices and your history. They'll want to know about your contract writing practices. A well-written contract could substantially decrease the risks and also the amount you'll pay. The amount of training your employees receive and your quality control practices will also be considered. And of course, your policy limitations will help to determine how much you'll pay. In some ways, you may be able to reduce the cost, but you should always make sure that you have a sufficient amount of coverage for the risks that you face.
What To Consider
When proceeding through the steps of obtaining E&O insurance, you will need to consider your business and its practices. Again, there is no universal policy that will be able to accommodate all businesses. Therefore, you will need to carefully consider your precise company and the services you offer. A structural engineer and a civil engineer might work in similar fields, but they face different risks. Therefore, it is pertinent to get a policy that perfectly matches the services you offer. At the same time, you should consider your company's structure. LLCs will need far different coverages than corporations and vice versa.
You should also consider the prior acts coverage and independent contractors insurance coverage. If you work with independent contractors on a regular basis, you should make sure that these individuals and their work is also covered. Consider each and every one of these factors, so you can guarantee you get the best coverage humanely possible.
How To Get Engineers Errors And Omissions Insurance?
As you've learned above, it is truly in your best interest to obtain E&O insurance as quickly as possible. So, what steps do you need to take to obtain the insurance? First, you should formulate an idea of the specific coverages and policy limitations that are needed. Once you know exactly what you need, it is time to begin consulting with several different E&O insurance providers. Obtain quotes from each company, so you can determine exactly what you'll pay for the specific coverage that you need. Carefully analyze the quotes and the coverage that each company is willing to offer. Remember that the most expensive or the cheapest coverage is not always the best.
Never opt for a lack of coverage just to get a discount. Also, you may want to consider teaming up with an insurance broker. Allow this professional to take the guesswork out of the equation for you. They'll see to it that you get the best policy possible at the most generous price.

Other professions we provide E&O insurance to: