Dermatologist professional liability insurance also known as errors and omissions insurance for dermatologists is an insurance coverage that provides financial protection to chiropractors in the event they cause damages, losses, or bodily injury to clients or third parties as a result of their negligence, errors, or mistakes.
This insurance kicks in to pay for damages only if the cause of damages are covered by the policy.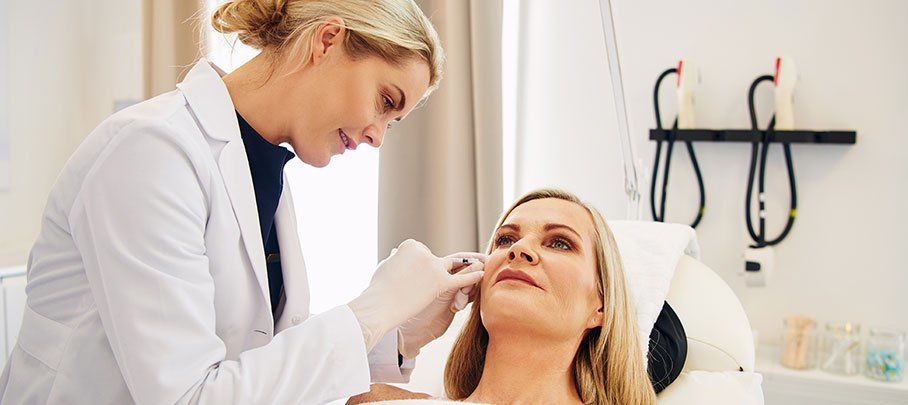 Is Professional Liability Insurance For Dermatologists Really Important?
Dermatologists in Ontario, Canada are truly in a unique position. First off, they are in a field that is always going to be in demand. As long as humans exist they are going to be facing skin disorders that require unique treatment. Secondly, the field is very lucrative and opens many opportunities. However, this doesn't mean dermatology is a walk in the park. Dermatologists have to combine a unique combination of diagnosis with aesthetic treatments. This really puts them at a high risk of making a mistake. Arming yourself with dermatologists professional liability insurance can shield you from some of these risks.
How Does Dermatologists Insurance Help?
As a dermatologist you will be giving your patients advice as well as diagnosing them with certain skin conditions. It is not unrealistic to think that you or one of your employees could miss a cancerous tumor that later leads to the death of the patient. Well, the family could sue you for not catching the tumor earlier. Maybe you advised one of your patients to clean his or her face with a certain type of cleansing agent to help with acne and it only makes the condition worse. Whether you are truly at fault or not these patients are going to come to your for reimbursement. Some patients might even take it a step further and sue you.
This is where dermatologists insurance excels and offers the protection you need. It covers you and your employees in the event that you make a mistake that leads to financial losses. It will cover the additional medical expenses that your patients are faced with. It will also cover your court cost, lawyer fees and settlement fees in the event that you are sued.
Keep in mind, the coverages mentioned above must exist on your policy for you to be protected. Make sure to ask your broker about policy wordings!

What Are The Costs For Dermatologists Liability Insurance?
There are a number of factors that come into play when insurance providers are pricing your policy. The number of employees that you have can raise or lower your overall price. If you have filed previous claims in the past, you can expect to pay more for coverage. If you perform surgical procedures in the office, you can expect to pay more.
If you have been in business for a number of years, you will probably get a reduction in price. All in all, dermatologists liability insurance for every dermatologist is going to be different, but most average sized companies pay anywhere from $600 to $1,500 for this type of coverage.
The Proper Amount Of Dermatologist Professional Liability Insurance Coverage
The amount of coverage that each dermatologist needs will also vary. Bigger operators with more patients and employees will be at a much higher risk level, which mean that they will require more coverage. Smaller companies probably won't be at as much of a risk due to the fewer employees and patients, but still need to make sure they are adequately covered. Any average sized company should invest in 2 million dollar policy. Also, don't forget about commercial general liability insurance, as it will protect you in the event that a customer is injured on your property. This policy is also essential for protecting your company.
We Provide What You Need
Not only do we provide dermatologists insurance and CGL insurance, but also we provide a number of unique policies that can protect your Ontario dermatology practice. Get in touch with one of our highly trained brokers for a free quote. We can build you an insurance package that will protect your company in all unforeseen situations.