What Kind Of Insurance Do Environmental Consultants Need?
As an environmental consultant in the Ontario area, you will be constantly required to provide expert advice and services to clients to help them make decisions. You will have to deal with a lot of complex scenarios and factors to come up will a well-informed piece of advice. Working in this kind of stressful field can pose a lot of threats and hazards on a day-to-day basis. If you provide the wrong kind of advice that makes a client look bad or has less than warranted results you can be sued for negligence. Whether you are guilty or not, a court case will be a long drawn out, expensive endeavor. And, this is just one risk that you are exposed to. This is why you need to know what risks you are open to and what insurance policies can safeguard you against those very risks.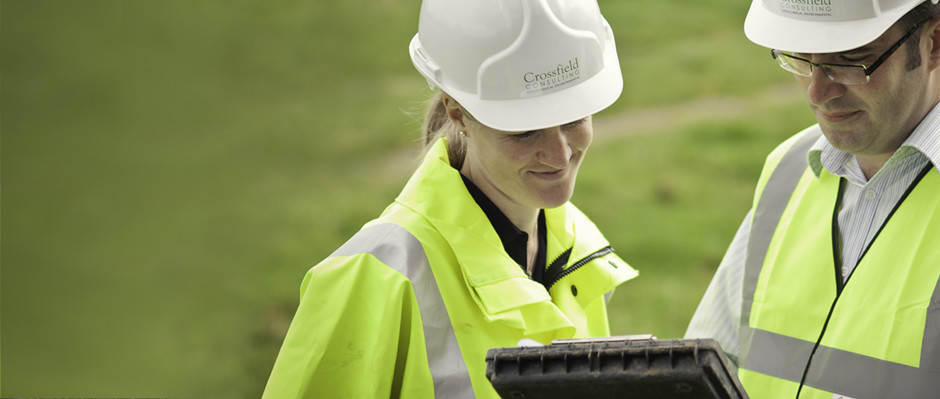 Know Your Risks
You already know that you can be sued for providing advice that delivers unwanted results. Even if the claim is warranted or not, you would spend a lot of time fighting it. And, if you did lose the claim the financial results could be devastating to you and your business that you probably spent years building. However, this is not the only risk that you will be exposed to on a daily basis. Here are some other risks that environmental consultants have to deal with.
Causing physical harm to third parties

Employees getting injured on the job

Vehicular accidents

On-site accidents

Property damage

Equipment damage
With the right comprehensive insurance package built by LiabilityCover, you can mitigate some of your risks. Working with the right provider that has in-depth knowledge and insight in your chosen industry really can provide your company with tons of benefits. Not only will they help you design an insurance package that will be tailor made for the risks that your face, but they will be able to do it with cheaper monthly premiums.
What Is Commercial Property Insurance?
Commercial property insurance is a type of insurance policy that was specifically designed to protect your office building and its contents. It will offer compensation for building damage and equipment damage in the event of a fire, theft, vandalism or a natural disaster. So, if you live in an area where earthquakes or hurricanes are common, you will without a doubt want to consider this type of coverage. If your building in hit with a hurricane this policy will pay to have the damage of the repaired and it will pay for any items that were destroyed inside.
However, it should be noted that this policy doesn't offer protection when your equipment is being transported or on the job. It only extends protection to your items when they are stored inside your property.
What Is Business Interruptions Insurance?
Some commercial property insurance policies will come along with business interruptions insurance. However, not all of them do and it will be more important than ever to ask about this when you are building your comprehensive insurance package. Business interruptions insurance is invaluable and really can save you a lot of money. Just take the scenario above about the hurricane. Sure, your building is going to be repaired and your equipment will be replaced, but what about the meantime? Without an office or equipment, it means that you can't work. Could you afford to go without working for two months or longer?
With business interruptions coverage, you won't have to worry about that because this coverage will pay for lost income during the down period. It should also be noted that the policy could even pay to have you relocated to a new office. However, once you are in this new office it will no longer pay for the lost wages, but it will cover the monthly rent of the building and the full move.
What Is Commercial General Liability Insurance?
Commercial general liability insurance is a type of policy that protects you against bodily harm and property damage against third parties. For instance, if a client comes into your place of business and is injured by a piece of equipment the policy will pay the medical expenses related to the incident. The policy will also cover slip and fall cases. Basically, if someone gets injured on your property this policy is going to cover the medical expenses. If the injured party wants to take the situation further and pursue a lawsuit, commercial general liability insurance will offer the financial protection that you need.
Commercial general liability insurance also covers property damage claims. This means that if you or an employee damages a client's property the policy will pay to have the damage repaired.
What Is Inland Marine Insurance?
You can speak to any insurance agent in the Ontario area and they are going to tell you that inland marine insurance is essential for the environmental consultant. You will likely be transporting expensive equipment from job site to job site so that you can test conditions to provide your client with a better-informed piece of advice. This equipment will not only be expensive, but it will be essential for the day-to-day operation of your business. This is why you want to safeguard it in every manner possible and inland marine insurance can help you do just that.
This type of policy protects your equipment when it is in transport. For instance, if your equipment falls off the back of your truck and breaks, inland marine insurance will pay to either replace or repair the equipment. It will also offer the same protection in the event that you are involved in an accident. If your equipment is damaged during an accident, the policy will pay to have the equipment repaired or replaced.
What Is Professional Liability Insurance?
Professional liability is probably the most important policy that an environmental consultant can invest in. This policy offers protection against:
Actual or alleged professional errors

Omissions

Professional negligence

Misleading statements

Breaches of duty

Claims that the services you provided were not professional
The policy will not offer coverage if there is any proof of intentional wrongdoing or illegal acts.