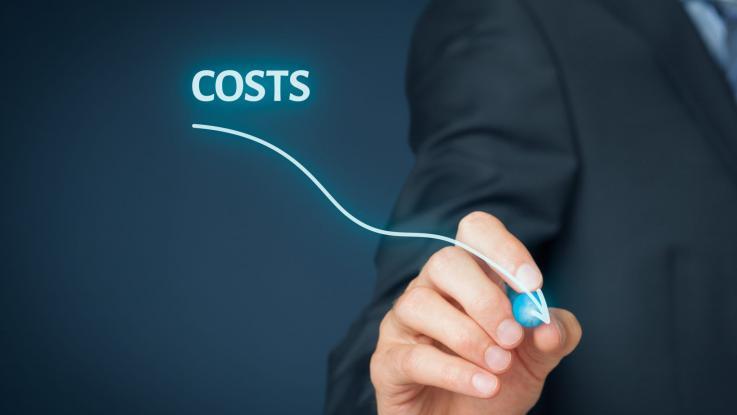 Commercial insurance isn't cheap. However, you don't need to settle for exorbitant policy premiums. We are giving you the top 15 ways you can reduce your rates and still obtain comprehensive coverage.
Below, we'll introduce you to our favourite tips and tricks that work wonders to decrease your insurance premiums.
#1 Check Coverage Overlaps
Generally speaking, commercial insurance policies don't duplicate other kinds of insurance. However, overlaps can occur.
For example, non-owned cars and other business vehicles could be insured under your commercial auto and general liability policy. Likewise, your computer kit may be insured under your commercial property and equipment policy.
With that in mind, examining your insurance policies and eliminating these overlaps is a sure-fire way to decrease your premiums.
#2 Ensure You're Not Carrying Irrelevant Coverage
All businesses change over time. For example, policies you purchased when your company was a startup might no longer apply to your well-established business. Alternatively, you might still be covering a building you sold eight months ago, or you've implemented a new risk mitigation strategy that negates some still-covered hazards.
Whatever your situation, it's easy to lower commercial insurance rates by cancelling policies you no longer require.
#3 Categorize Your Business Properly
It's vital to be transparent about the riskiness of your business. After all, insurers will charge you a much higher premium if they believe you're a construction company rather than an advertising agency!
When applying for commercial insurance policies, detail your services clearly. That way, the quotes you receive actually reflect your business and associated risk level.
#4 Implement a Safety Plan
Insurance is all about risk. Therefore, proving you've adopted effective safety measures to prevent or eliminate the risks will lower your premium price.
Craft a safety plan specific to your company's unique risks and ensure your employees understand it. Then hang the posters around your workplace, so you can prove to your insurer that you're operating as carefully and safely as possible. Trust us; it works wonders to lower your premiums.
#5 Properly Train Your Employees
Having a trained workforce allows you to benefit from better insurance rates. Insurers like to see that your staff know what they're doing since it limits risks and decreases the likelihood of making mistakes.
Investing in your staff might seem costly if you're a startup. However, the expense is justified when you can gain cheaper insurance.
Not to mention that you're more likely to retain staff if they feel you're helping them reach career goals and aiding their professional development. After all, a happy workforce limits mistakes too!
#6 Join a Trade or Professional Organization
Depending on your industry, you might be able to join a professional or trade organization that offers complimentary insurance coverage to its members. Granted, they probably won't provide all the coverage you need, but every little helps when it comes to saving your company's money!
Canada boasts a wide array of national industry organizations, including:
Canadian Maritime Law Association
Canadian Energy Pipeline Association
Canadian Association of Forest Owners
Mining Association of Canada (MAC)
Canadian Plastics Industry Association
Canadian Trucking Alliance
Canadian Manufacturers and Exporters
Canadian Paints and Coatings Association
Canadian Cattlemen's Association
Canadian Independent Petroleum Marketers Association
Canada Cleantech Alliance
Chamber of Shipping
Canadian Steel Producers Association
Canadian Federation of Agriculture
Canadian Consumer Speciality Products Association
Food Processors of Canada
Global Automakers of Canada
Heating, Refrigeration and Air Conditioning Institute of Canada (HRAI)
Canadian Council for Importers Compliance
Renewable Industries Canada
Chemistry Industry Association of Canada
Cement Association of Canada (CAC)
#7 Ask Your Insurer for More Attractive Rates
You have the right to negotiate with your insurer to win better rates for your company. Since the insurance world is so competitive, providers are usually forthcoming with new quotes if you can prove you've implemented measures to decrease risks.
In addition, your insurance provider should be willing to offer extra advice as to how you can lower your premiums. We have working relationships with the best insurers in the company, allowing you to rest easy knowing you've got the best deal.
#8 Prove Your Business Is Well Run
If you can prove your business is correctly managed, you benefit from decreased insurance rates. However, will you be required to show evidence of this by supplying the following documents:
Financial accounts that you file in a timely manner every year
Risk assessments
Quality control procedures
Your professional qualifications and accreditations
Your employees' professional accreditations and qualifications
Training and ongoing development plans
The safety plan we discussed earlier is also essential here. It should detail the personal protective equipment (PPE) worn by staff working in various areas, preventative slips, trips and falls measures, and more.
#9 Always Compare Rates Every Year
Even though it might be tempting, it's best not to put your insurance policies on a rolling renewal. No matter whether you're a well-established business or a startup organization, you can benefit massively from comparing rates.
Make sure you look at identical coverage to get a realistic view of your potential savings. Plus, if there are terms or restrictions on the quote you don't understand, contact the insurer to clear things up. That way, you can make well-informed commercial insurance decisions.
#10 Review The Classifications of Your Employees
If you employ staff, it is essential to ensure they're assigned the correct workers' compensation class code; otherwise, you'll grossly overpay for insurance.
Each employee is given a code that tells insurers the type of work individuals perform. Designating the wrong code and accidentally listing them as conducting high-risk tasks increases your premiums. Reviewing your staff's classifications can point out any costly mistakes that need fixing.
Please bear in mind that deliberately assigning your staff a lower-risk code to save money is unethical. Not only that, but it leaves your employees without sufficient coverage!
#11 Pay Your Premiums In Advance
Insurance can cost a substantial amount of money. Therefore, many businesses choose to pay it monthly or quarterly.
However, insurers tend to offer incentives or discounts for those willing to pay upfront. So, if you can afford to do so, paying your yearly premium in one go is an effective way of lowering your premiums.
On top of that, you should think about purchasing a comprehensive commercial insurance package from one insurer. They're more likely to discount the separate policies when you buy "in bulk."
#12 Add or Increase Your Deductible
One of the most common ways to reduce premiums is to increase your deductible (i.e., the amount of money you have to pay before your insurance starts).
With that said, it's vital that you select a manageable out-of-pocket expense. Otherwise, you'll be financially stranded during a claim or emergency.
#13 Be Proactive About Risk Mitigation
Regardless of your business type, there are probably handfuls upon handfuls of risks you could consider, making it impossible to control all of them. However, you should attempt to curb the most frequent or expense risks through risk mitigation.
Controlling the risks doesn't have to be hard work. Sometimes, assigning somebody to monitor the risk and implement a straightforward response protocol when necessary can do the trick.
Being proactive about preventing risks makes insurance providers keener to cover you, thus benefiting from more attractive rates.
#14 Review Your Policies Regularly
Once you've bought the policies, you should make a note to review them every year. As we've mentioned before, your business changes all the time, so you don't want to risk renewing a policy you no longer require.
You might be surprised by how much money you can save just by taking the time to review your coverages.
#15 Use LiabilityCover
We're proud to work with the country's best insurance providers to give you the best policy deals for your business. Regardless of your insurance needs, we connect you with the industry's leaders to ensure you have the coverage you require at a price you admire.
How Much Should You Budget For Business Insurance?
There isn't a one-size-fits-all answer to this question. However, many advisors tell you to acquire as much coverage as you can afford.
The best way to find out how much a comprehensive insurance policy package will cost is to fill out our secure online request form. We'll accurately analyze your needs and generate precise quotes.
Before doing so, however, you might want to familiarize yourself with the factors influencing your premium price:
Coverage type — Not all policies apply to your business. If you don't feel you need crime coverage, eliminating it from your coverage pack will decrease the total cost.
Claims history — If you've made consistent business insurance claims in the past, your premiums may increase as insurers see you as a more significant risk.
Insurer — Of course, the insurer you choose affects the price. Different providers have varying levels of risk appetite, which is the main factor influencing their quotes.
Services offered — If you employ firefighters, security guards, linemen, stunt professionals, arborists, and electricians (to name a few), you'll experience higher insurance premiums as they're classified as dangerous occupations. On the other hand, computer analysts, bookkeepers, clerks, phone operators, and similar professionals benefit from lower premiums.
Number of employees — With more staff you can increase your workload and turn a higher profit in a shorter timeframe. However, the more employees you have, the higher your insurance premium, as everybody needs to have the correct level of coverage.
Revenue — As your business makes more money, your insurance premium rises. Why? Because third parties will request more damages when they know your income can withstand the blow.
Deductible — The deductible is the amount of money you must pay before your coverage triggers. The higher your deductible, the lower your policy payment.
Location — Areas prone to floods, hurricanes, or tornados increase the price of your insurance. Likewise, locations with higher crime rates are costlier to insure.
What Are The Categories of Commercial Insurance?
There are four main categories of commercial insurance. They are as follows:
Property — No matter what type of business you run, property is bound to play a role. From storing equipment to owning a commercial space to renting an office, you might be forced to temporarily close your business if something happens to the building. Property insurance pays for the replacement or repairs of your business location, sometimes including flood or earthquake damage.
Liability insurance — This type of insurance pays for damages and legal costs associated with third-party lawsuits of bodily injury, property damage, and similar allegations. The policy gives you peace of mind by ensuring you have the funds to continue operating after being hit with costly liability cases.
People — Employees must know that they retain their income if involved in a work-related incident. Workers' compensation insurance is mandated by Canadian law for this reason. Plus, you might want to take out disability insurance for employees to keep their income following a disabling accident.
Income — A portion of your business's income pays employee wages, rent, electricity, and more. Sadly, even if your income stops, you're still required to pay these fees. Therefore, business interruption insurance guarantees you'll have the money to maintain payments if your business is forced to temporarily cease functioning.
How Do You Get Business Insurance?
With LiabilityCover, getting business insurance is easy:
First, you complete our simple inquiry form.
Then, we review your business insurance requirements.
Our team connects you to one of Canada's leading insurers with experience providing insurance to other businesses in your industry.
Your assigned broker or agent contacts you to guide you through the business insurance acquisition process.
Other Frequently Asked Questions about Business Insurance