Business Insurance (Business Liability Insurance) also referred as Commercial General Liability Insurance, and Commercial Insurance is an CGL insurance policy that is required by business owners to protect themselves from future liability in the event they get involved in a lawsuit as a result of their day to day operations. We bind business liability insurance policies across Ontario, Canada for 100's of different types of businesses such as tutors, accounting practices, construction companies, restaurants, bars, and many more!

What is business insurance also known as commercial general liability insurance? & What is the cost?
CGL (Commercial General Liability) insurance aka business insurance coverage protects companies from lawsuits and claims in the event their customers, third parties, or contractors face any sort of physical damages as a result of Bodily Injury (BI), Property Damage (PD), and or Personal Injury (PI). Ever hear of a slip and fall? That is exactly the type is coverage this policy offers. The purpose of this company general liability insurance is to provide a layer of financial protection in the event a business gets sued. These policies are primarily crafted to payout claims to the third parties that get damaged as a result of a business's operations.
Types of CGL Insurance clauses you can add to your policy
– Property Insurance
– Fire Insurance
– Liability Insurance
– Liquor Liability Insurance
– Casualty Insurance
– Earthquake Insurance
– Commercial Automobile Insurance
– Workers' Compensation Insurance
– Business Interruption Insurance
– Theft Insurance & Fidelity Bonds
– Health Insurance
– Indemnity Insurance
– Life and Disability Insurance
– Group Insurance
– Small Business Insurance
– Custom Insurance
– Health Maintenance Organizations (HMOs)
– Preferred Provider Organizations (PPOs)
– Home Office
– Home Office Insurance
Generally, businesses start at the basic $1,000,000 or $2,000,000 CGL limits. The cost of those varies depending on what the business does.
We can't provide the same rate to a tutoring business and a bar that serves liquor. They are 2 different types of risks and they are underwritten differently by small business insurance companies. The insurer that will write the tutor business may not even want to touch anything that serves alcohol as they may not have an appetite for that class of businesses. While on the other hand the company that writes bars and restaurants may only want high risk classes of business as they may have been profitable for them. A Good example of this would be Premier Marine. This insurance company specializes in writing a broad range of risks with the exception of certain classes.
But to kind of give you ball park cost for the $1 Million limit:
Restaurants – From $500/Year
Construction Companies – From $600/Year
Health Professionals with Clinics – From $500/Year
Office Professionals – From $300/Year
As a business owner, we DEFINITELY recommend that you opt for legal defense coverage in ADDITION to your C G L policy. The rates start at like $100 a year and offer tens of thousands of dollars in legal coverage. It's worth the price when bundled with your policy.
Do not confuse this insurance with errors and omissions insurance or professional liability insurance. They are different insurance products that offer a COMPLETELY DIFFERENT range of protections.
Our insurance policies are tailored specifically to the individual business's needs. The policy is crafted in a matter that completely secures your business and its operations from all liability exposures. Ontario being a commercial hub is home to thousands of types of businesses such as restaurants, department stores, convenience stores, night clubs, and local business stores in malls & plaza's. As an owner, you must acknowledge that your business is exposed to potential liability claims everyday. If your client suffers a physical or financial loss, they may file a law suit against you or your business if the cause of damage is directly or even indirectly related to the operations of your business.

Every business requires liability insurance quotes. If you as an owner feel that you may potentially be liable one day to pay thousands of dollars as a result of a law suit, then having an insurance for your business is the right decision. On the other hand, you may also feel that if by any hazard or interruption you may not be able to operate, then getting a Business Interruption Insurance clause on your policy is also a must. Get your free large Business Insurance Quote today!

Why do I need liability insurance for business?
People always think that they need to get the cheapest policy for their business because insurance is nothing but a formality. This type of thinking sometimes ends up very regretful. There are many inexperienced and money oriented brokers in the market that will satisfy your demand without a question. Think about it.. Would you spend $100 on a printer for your business that comes with no guarantee that it will work or do what it promises OR pay $150 and have those guarantees and delivery? We hope you picked the second option.
Insurance works the same way. A good business Commercial General Liability insurance policy does come with a fair premium, but you do need it to protect you, your employees, your business, and its assets. Keep in mind that not all policies are comprehensive, meaning have a broad coverage, but the choice always remains in your hands to make it so. Always ask your broker about all options and compare rates. You pay nothing to get liability quotes for companies. Some small business insurance Ontario policies are specialized, you may want to checkout this page and explore more options.
Why not spend the extra 15 minutes and have a decent comparison of numbers? In a study held in Ontario, Canada it was found that approximately 10 out of 50 businesses are either under insured or are not adequately insurance, meaning the policy is just not the right fit. Think about the risk this imposes on the future of a business. Who wants to wake up to a claim and find out they are not even covered or have enough coverage to cover the loses the third party has encountered.
FAQ

How to make sure you are covered and properly insured
It all starts off by doing your own research. It is such a common practice for business owners to blindly trust their broker and hand over their money once they see their desired coverage amount and a low premium. That is a WRONG approach. You should make multiple comparisons from different brokers if need be. You as a business should not limit yourself to 1 or 2 brokers for getting insurance. There are tens of thousands of licensed insurance advisors in Canada alone that can all sell you the same policy. What differentiates one broker from another is their service and intention for the client.
The approach you should take
Always start off my contacting at least 2-5 different brokers. Make sure they are licensed and in good standing with their regulatory body.
Make sure you understand the policy wording. Ask your broker if you do not understand something or simply just call the insurance company that broker provided you a small business insurance quote from to find answers.
When you settle on a quote you like, double check with the broker for any more room to lower your premiums.
If you are still unsure about the price, contact another broker and ask them if they can beat the quote you have received.
And finally, stay on top of your insurance and always advise your broker of any changes to your business, revenues, employees, operations, etc.
Doing this will increase the level of protection for your business. You want to be protected and covered under a good liability insurance policy if god forbid a claim does come your way. The last thing a business owner would ever want to hear is, "Sorry, that was not included in your policy". To avoid or completely eliminate that scenario, it's best to be ADEQUATELY covered under a commercial insurance policy from Day 1. You are paying your money for a security, not a formality or some regulatory requirement. The goal is to always to make sure every possible outcome is insured under your policy and if possible and permitting, buy extra coverage to increase your limits.
As a business owner, you must keep in mind that a claim can arise from the future as well as your past activities. Lets try to picture a client filing a law suit against you. One of your regular customers comes in to your store to purchase your goods and services. As a result of the transaction, they have suffered a physical or financial loss. Your client now feels that your business is responsible for their loss and after consulting with their lawyer, decides to file lawsuit against your business. This is where your business insurance Ontario policy would provide a financial shield to your business by providing coverage for the client law suit amount, subject to your policy limits and conditions. Having commercial insurance could be the fine line between the success and disaster of your business.
Getting Ontario Business insurance quotes – What is the process?
When you speak to a Canadian licensed commercial business insurance company regarding your insurance needs, the conversation will always start with getting to know more about what exactly your business does. When your broker has a good understand of your operations, risk exposures, revenues, contractors, and clients, he or she will then proceed to the formal quoting process.
The process to get insurance quotes for your business is as such:
We start off by completing an application over the phone or by emailing it to you. How we go about it is usually up to the client.
Once we have your completed application in our possession, our in-house underwriters carefully analyze the application provided and double check to make sure we have all your risk exposures covered.
We then shop your application with 3 to 5 Canadian insurance companies that specialize with your class of business.
After receiving a quote from each insurer, we try to future negotiate on price or coverage. In most cases, we can get some sort of an additional discount based on our relationships.
Following that, we provide you, in the form of an email, multiple quotes we receive while explaining the differences between each policy.
From that point on, it is your decision to proceed. The way you do that is by making the policy payment.
Keep in mind, we DO NOT charge any service fees upfront to get you quotes. Only when you decide to buy the policy is when we make any money.
So why choose LiabilityCover?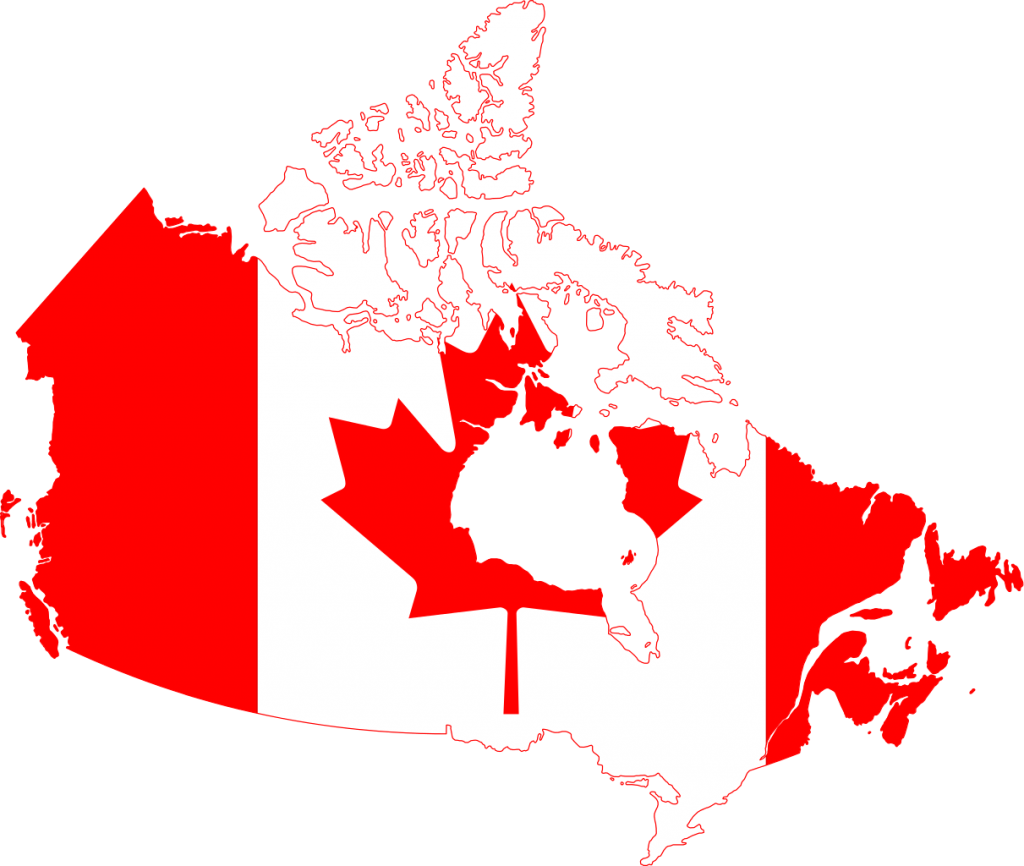 Being located in Toronto, we welcome all existing and new business owners. We have been providing liability insurance for businesses across Ontario, Canada for over 35 years and are growing! Our brokers work hard and negotiate the best premiums from insurance companies on your behalf within exceptional time!
Contact us today and receive a Free and No obligation business (commercial) insurance quote! We are always here to help! You can fill out the small business insurance application form below or click here to request a quote now.
Request a Free Commercial General Liability Insurance Ontario Quote