What Marketing Consultants Need To Know About Insurance
Marketing consultants typically own and operate small brick-and-mortar businesses. Thanks to the Internet, doors of opportunities have opened up for these experts. However, expanding into the online market will bring more challenges and risk exposures. Fortunately, there are ways to protect your business from these risks. And, one of these options is insurance coverage, which is a necessity for all marketing firms, regardless of size and number of employees.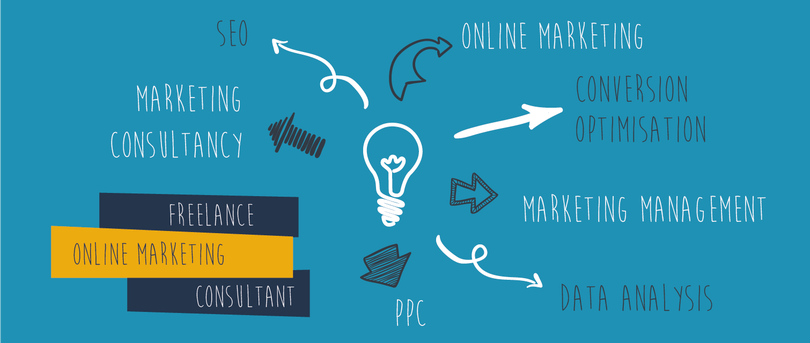 Marketing consultants have a long list of job duties. These duties include creating and implementing marketing strategies, forecasting sales, introduction of new products and providing advice to businesses. And, in most cases marketing consultants are left juggling multiple clients at the same time, while trying to meet deadlines. With so many responsibilities, you will have little time to plan for your future. If you want to secure your future interests, you will need to obtain insurance coverage.
It is highly likely that you are unfamiliar with your insurance options. Fortunately, the experts at LiabilityCover is available to assist you in customizing a policy that will offer protection from all of you risk exposures, such as:
Third-party bodily injuries related to slips and falls

Business property damage caused by weather events (floods, wind, etc.)

Business property damaged caused by smoke, fire and vandalism

Employee bodily injuries

Lawsuits and claims

Third-party property damage

Negligence

Theft
Commercial General Liability Package For Marketing Consultant Firms
Once you determine your level of risk exposures, it will be time to develop a customized policy specifically for your business. The agents at LiabilityCover will be glad to assist you with this task. In fact, they will sit down with you to determine what types of insurance you will need to offer full protection against the above risks.
The best place to start is with a commercial general liability package. This policy combines liability and property insurance together to protect small- to medium-sized businesses from many different types of risks. Commercial general liability packages are affordable, but comprehensive enough to offer full protection.
Business Property Coverage

– This coverage compensates for stolen and damaged business equipment, such as computer systems, printers, office furniture and fax machines.

Business Interruption Coverage

– Anything can cause an interruption in your day-to-day business operations. These interruptions are known for causing temporary downtime, resulting in financial loss. Business interruption insurance will compensate you for these losses.

Liability Coverage

– This policy covers third-party bodily injuries and property damage caused by you or your employees. It also compensates third-parties who are injured on your property.
Additional Coverage Option Recommendations
Of course, no one wants to be forced to invest in insurance. However, in Ontario all marketing consultants are required to be insured and licensed. Obeying the law is extremely important, but protecting your company from the inevitable is equally or more important. When you take out insurance for your marketing firm, the agent will provide you with additional coverage recommendations. Fortunately, you are under no obligation to add this coverage to your existing policy, but it never hurts to give them some consideration. These coverage recommendations may include the following:
Electronic Data Processing Insurance

– EDP insurance, also known as computers and media insurance, compensates for financial loss associated with lost business data. For example, if your computers are stolen or damaged during an attempted theft, your very important data could be compromised. This loss will cause a substantial amount of downtime, resulting in a devastating financial loss. This policy also covers lost data related to viruses and malware.

Cyber Liability Insurance

– Once you enter the online market, you will be required to utilize your computer and the Internet for just about every task imaginable. This basically means that your computer system will be at risk of a data breach 24 hours a day, seven days a week. This insurance will protect your business interests in the event your computer is breached by a virus.

Business Auto Insurance

– All marketing firms will own and operate a fleet of work vehicles. These vehicles will be utilized by all or most of your employees for transportation purposes. Protecting your employees and business from financial loss related to motor vehicle accidents should be one of your main concerns. The coverage that you will need in this case is business auto insurance. Remember, your personal auto insurance will not cover your company vehicles.

Business Umbrella Insurance

– While some marketing consultants will be satisfied with a CGL package, others will want higher coverage limits. Most insurance companies have coverage limits for all of their policies. And, these limits can easily be exhausted with a single unexpected event, such as fire, theft, storm or vandalism. In this case, you should consider adding commercial umbrella insurance to all of your applicable insurance policies. This policy will not kick in until your coverage limits are exhausted.

Workers' Compensation Insurance

– All marketing firms with a specific number of employees operating in Canada are required to carry workers' compensation coverage. This policy is specifically designed to protect workers from financial loss related to workplace injuries. If one of your employees is injured during work, you may be required to pay their medical bills and cover their lost wages until they get back on their feet.
Errors And Omission (E&O) Insurance For Marketing Consultant Firms
Another policy that may be recommended by your agent is Errors and Omission, also known as E&O and professional liability coverage. This coverage will kick in if you are found guilty of professional negligence. While you may believe you are fully protected from this risk, all Canadian consumers have the right to sue if they believe they have been wronged by a company. With this in mind, just a minor mistake on your end could hurt one of your client's reputation, resulting in devastating financial losses.
Contact Us Today!
The agents at LiabilityCover are always on standby to assist marketing consultants in Ontario. You can reach an agent by landline or email to request a free quote and assistance with developing an insurance policy for your firm.