As an Ontario business owner, you must always make sure that your business is protected by a business insurance policy. Failing to do so will put yourself and your family in a risky situation as your businesses liabilities can easily carry over to your personal life. Plus, you'll be putting your employees at risk. This is why it is absolutely pertinent to make sure that your company is covered to the fullest. Nevertheless, there is a possibility that you'll be required to deal with an insurance claim at some point or another. How does a claim work? You'll be able to find below.
When To Report
Whether you're dealing with a vehicle accident or stolen property, it is truly in your best interest to report the loss or damage as quickly as possible. Your insurance company will take a little while to process the claim and submit the payment to your account. You need to get the money to fix the problem and repair the damage as quickly as possible. This is why you should always report the incident right away.

Remember that it is possible to report the damage through various methods. You can utilize the phone, mail, email, or even the company's convenient online form. Getting the claim submitted early will help to ensure that you get the funds needed earlier.
How To Start Your Claim
As soon as you've discovered that you've become the victim of a theft or burglary, you're going to want to report the loss to your Ontario insurance provider. Whether you're covered by Intact Insurance or Aviva, you'll want to make sure that they receive your claim right away. One of the easiest ways to start the claim is by contacting your local insurance agent. You can also call the company directly. Remember to always contact the police, if you're dealing with a crime. There is a possibility that the authorities will be able to recover the property and catch those responsible.
After you've initiated the claim, a claims handler will be assigned to your specific case. This individual will be responsible for reviewing the details of the claim and your insurance coverage. The professional will speak with you directly and analyze the situation. Make sure that you avoid speaking with anyone else during the evaluation process. Only consult with your insurance agent and the claim handler!
How Long Will It Take To Settle?
Remember that each specific situation is different. In some cases, it may take the insurance company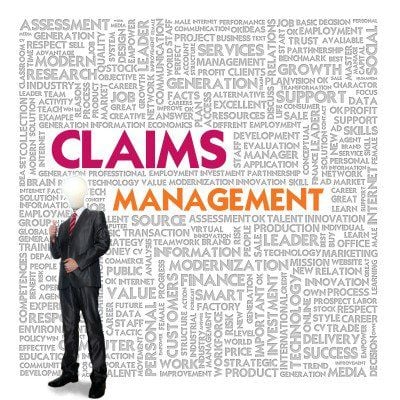 many weeks, if not months, to fully assess the damage and verify the claim. In this type of scenario, you'll need to remain patient. However, there is a possibility that the claim could be solved very quickly. In general, claims involving minor damages or accidents will be settled very rapidly. Always remain patient and be sure to keep in touch with the insurance company.
Also, you should realize that each insurance company is different. Some are bogged down with thousands of claims and this will dramatically slow down the claims procedure. During the evaluation process, you should always keep your policy number, claim number, and other details on hand. There is a possibility that you'll be contacted by the handler in the future. Having this information handy will help you avoid further delays.
It Is Okay To Make Temporary Repairs
Suffering damage on your business premises can be bad, but when you suffer a loss that could result in more losses something has to be done immediately to prevent further damage. For instance, if a tree falls through one of your top floor windows and you are expecting two straight days of rain, something has to been done in order to prevent water damage. When filing a claim, it is okay to go ahead and make a temporary repair in order to avoid any other further damage to your business. However, you do not want to go ahead with a permanent repair until your insurance broker has approved your claim.
Do not make any permanent repairs! Wait until the insurance adjuster has visited your property and has assessed the damage. This individual will take pictures of the property and also take handwritten notes. After they've finished and have approved the claim, then you will be able to start making permanent repairs and getting your business back on track.
What If Someone Files Against You?
Remember that there is always a possibility that a disgruntled client could file an insurance claim against you. This is totally reasonable and it'll probably freak you out initially. Just remain calm, because this is not the end of the world. There is a possibility that the claim is frivolous and can be avoided. To read about how you can easily avoid simple mistakes that cause claims, click here.
After the customer has filed a claim against your insurance, you should go ahead and report it to your insurance provider. Provide them with the maximum amount of details humanly possible. Then, your insurance company will begin analyzing the claim.
Other frequently asked questions about business insurance