Anesthetists professional liability insurance also known as errors and omissions insurance for anesthesiologists is an insurance coverage that provides financial protection in the event the professional causes damages, loses, or bodily injury to clients of third parties because of their errors, negligence, or mistakes.
This policy kicks in to pay for damages only if the cause of damage is covered by the policy.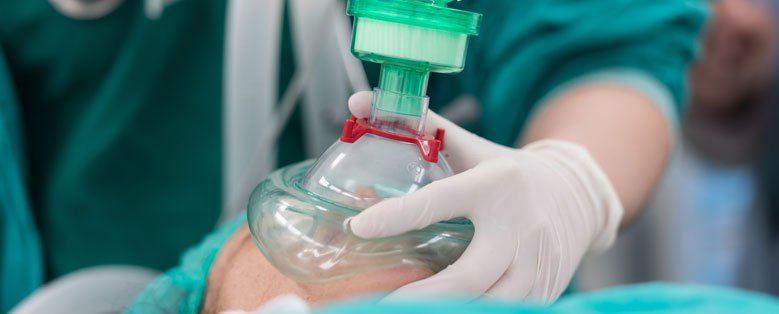 Why Anesthesiologist Need Anesthetists Professional Liability Insurance
The great people of Ontario, Canada are always going to need anesthesiologists. Patients are undergoing major surgeries every day and they need a trained individual to administer anesthesia before and after the operation to help keep the pain at bay. Not only is this a very specialized field, but also you truly get to work with some of the most amazing individuals and make a difference.
However, being in such a high demand field will open you up to many risks. There is a chance that you could administer the wrong medicine or you could administer medicine that someone is allergic to. All of these situations would have a huge negative impact on the patient and this is where anesthetists insurance will come in handy.
How Does Anesthetists Insurance Protect You?
Anesthesiologists in the Ontario area play a critical role when it comes to the outcome of the patient. This is what opens the profession up to so many threats. It is your job to make sure that a patient is properly numb or asleep before and during a minor or major operation. If you don't administer enough medication this could cause the patient to experience extreme pain and suffering. Maybe you accidentally deliver too much and kill the patient or cause them physical harm. All of these scenarios are going to result in extended medical care or even lawsuits. Who do you think the patient is going to expect to pay for their medical bills? Who do you think they are going to sue?
It will not be the surgeon. It will be you. And, this is where anesthetists liability insurance will offer the protection you need. This insurance will protect you in the event that you cause harm to the patient. It will pay for any medical expenses that the patient is faced with. It will also pay your court costs and lawyer fees in the event that the case does go to court.
Keep in mind, the coverages mentioned above must exist on your policy for you to be protected. Make sure to ask your broker about policy wordings!

What Is The Average Price For Anesthetists Liability Insurance?
If you look in the past you will see that anesthetists professional liability insurance was by no means cheap. Well, there is good news! The price actually has decreased over the years. However, each practice will pay a different amount for this type of insurance and that is because insurance providers base their costs on very specific factors. Some of these factors might include whether you currently have insurance or not, the type of surgeries that you are assisting with, whether you are a full time practitioner or just a part time and if you have even open claims.
That being said, most average anesthesiologists will pay anywhere from $600 to $1,500 a year.
How Much Coverage Is Needed For Anesthetists Insurance?
When in investing in anesthetists insurance it is imperative to make sure that you have enough coverage so that you will be protected for every foreseeable situation. Most experts in the field would recommend practitioners that participate in minor and major operations to acquire at least one million dollars worth of coverage.
Work With Us!
As an anesthesiologist in the Ontario area you are going to be exposed to a number of risks on any given day. And, this is why it is imperative to make sure you are covered for every possible scenario. Commercial general liability insurance is another type of insurance that you are going to need. This insurance will protect you in the event that someone gets injured on your property or a patient is injured by something on your property. Working with our Ontario based insurance company will give you the opportunity to protect your business to the fullest.
We specialize in anesthetists professional liability insurance and work with a number of anesthesiologist in the area. Let us help build you an insurance package that will protect your business in the best manner possible. Give us a call and get a quote for your insurance today!