What New Housing Contractors Need To Know About Insurance
As a new housing contractor operating in Ontario, you are required to be licensed and insured. Sure, you can perform small jobs with minimal risks, but if you want to expand you will need a quality insurance policy. This policy will be comprised of different types of coverage, all of which will play a vital role in protecting your company, clients and employees from the devastating financial losses associated with accidents, vandalism, theft and natural disasters.
No matter the size of your company, you will need to be covered under a quality new housing contractor insurance policy. The construction industry is booming in Ontario, so right now is the perfect time to start expanding into the area. The first step is getting insured. With that said, not all insurance policies are the same. In fact, these policies should be unique to cater to each contractor's needs, risk exposures and preferences.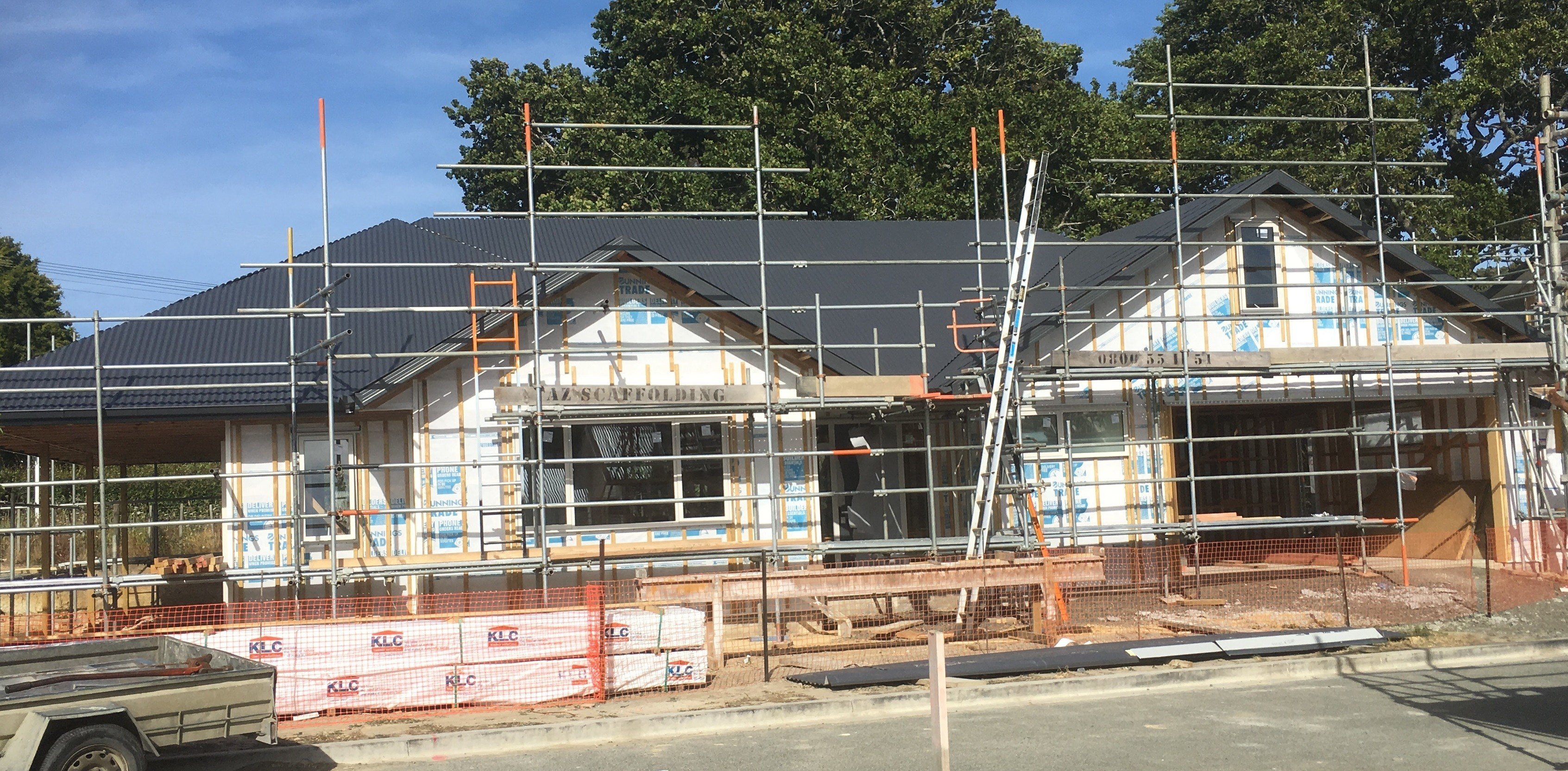 Devastating Losses Reported By New Housing Contractors
Every new housing contractor will report some type of loss each year. These losses may be minor, but there is always a chance of them causing devastating damage for all parties involved. Minimizing these risks is the only way to protect your best interests and the interests of your employees and clients. And, one way to do this is by being fully prepared for the inevitable, such as:
Fires

Natural disasters

Workplace injuries

Property damage

Vandalism

Theft

Third-party bodily injuries
Insurance will help keep operations running smoothly or cover the losses due to downtime. Whatever the case may be, insurance coverage can help reduce the impact caused by the above.
Why New Housing Contractors Need Insurance?
If you believe you can cover liability claims and lawsuits without feeling the effect, then you may not need to be insured. However, it is important to note that liability claims and lawsuits have been known to cause companies to file bankruptcy and permanently shutter their doors. Whether you build single- or multi-family homes on property you or someone else owns, you must be insured. Your policy will need to be customized specifically to cater to your company's needs. And, as a new housing contracting firm your needs will be continuously changing, this is where LiabilityCover can come into play. Our agents will sit down with you to customize a policy that will fully cover your company, employees and customers.
As a new housing contractor it is your job to make sure each project is completed by the deadline. While this may seem like a simple task, an accident cause things to go array. Even an accident that only causes minor damage can lead to a devastating loss for a contractor on a strict deadline. But, with insurance it is possible to keep these losses to a minimum and ensure the contract is completed on time.
Know Your Risk Exposures
In order to get the right insurance policy for your company, you will need to know your risk exposures. New housing contractors who take on several projects at the same time will have a much higher risk exposure than a contractor who focuses on one project. Other risk exposures to consider include:
Equipment theft

Property vandalism

Storm damage

Fire damage

Employee and third-party bodily injuries

Liability claims and lawsuits

Downtime due to power outage or equipment malfunction

Accident structural damage

Breach of contract

Advertising injury
We will utilize this information to help you customize a policy that will offer that much-needed protection from financial losses related to the above and other risks. It is also important to note that new housing contractors may be held responsible for problems that occur after the project is complete. These problems could include anything from mold and mildew problems to a leaky roof. Insurance will help minimize the impact of these problems.
New Housing Contractors Liability Insurance
Liability insurance is not only a necessity for Ontario new housing contractors, but also a requirement. This policy will kick in when a third-party (client) files a liability claim or lawsuit against your company. If the claim or lawsuit is determined to be legit, you will be forced to pay a substantial amount of money out to the plaintiff. Liability insurance will not only help cover these expenses will also cover out-of-court settlements and litigation fees. Suffice to say, it is in your best interest to get covered as soon as possible. Otherwise, you may regret it in the immediate future.
Commercial Auto Insurance
Whether you operate a single work truck or van, you will need commercial auto insurance. This policy covers both the vehicle and driver involved in a motor vehicle accident. It also covers the medical bills for all parties injured in the accident, whether it be a pedestrian or the driver of another vehicle. Commercial auto insurance will also play a major role in helping to minimize the financial impact of any lawsuits that may arise from that accident.
Professional Liability Insurance
Professional liability insurance, also known as errors and omissions insurance, will cover losses related to your services. For example, if a client claims that your advice caused them to lose money, you will be held responsible. However, if you are covered under a professional liability policy, you may not be required to pay anything out of pocket.
Commercial Umbrella Insurance
If you believe your insurance company's coverage limits are not enough to protect your company, it may be time to consider commercial umbrella insurance. This coverage can be added to all of your existing liability policies. However, it is important to note that this protection will not kick in until the policy limits have been exhausted.
Contact Us Today!
LiabilityCover works with independent insurance brokerages in Ontario. The firm has more experience than anyone else and they utilize it on a daily basis to customize policies specific to their clients' needs. Whether you are looking for a policy with general liability insurance coverage or several types of coverage, we are here to help. We also offer free, no obligation quotes and a variety of insurance policies that can be added to your existing policies.