Optician professional liability insurance also known as errors and omissions insurance for optician is an insurance coverage that provides financial protection to optician in the event they cause damages, losses, or bodily injury to clients or third parties as a result of their negligence, errors, or mistakes.
This insurance kicks in to pay for damages only if the cause of damages are covered by the policy.

Why Opticians Need Professional Liability Insurance
In this day and age, there are many people who need eye glasses and contacts. Without them, they wouldn't be able to walk around functionally. This is why opticians are in so high demand in Ontario, Canada. People need their help and this is unlikely going to change in the coming years. If you're a skilled optician in Ontario, you've got it made.
Nevertheless, you do indeed face a lot of risks each and every day that can result in a client or third party suing you. This is why you need to obtain opticians insurance to guard you from these risks. Doing so can make a big difference in the long run.
How Opticians Insurance Will Protect You
Now, you need to learn a little bit more about professional liability insurance for opticians. While there is a lot of science behind your work, it is true that some of your diagnoses are based on guesses. While you might be right, there is always a possibility that your guess is going to be wrong. You might give a client a bad recommendation and it could cost them a lot of money in the long run or potentially further damage. This is why you need insurance.
Opticians professional liability insurance will cover the costs when your client losses money. If you do not have this type of insurance, you would be paying out of pocket.
Don't Forget CGL Insurance For Opticians
Opticians insurance is great, but you also need CGL insurance. CGL insurance is there to protect you in the event that the client is injured on your property or property damage occurs. Do not hesitate to spend a little bit more to get this type of coverage. After all, it could make the difference between remaining afloat and letting your practice close its doors prematurely.
Keep in mind, the coverages mentioned above must exist on your policy for you to be protected. Make sure to ask your broker about policy wordings!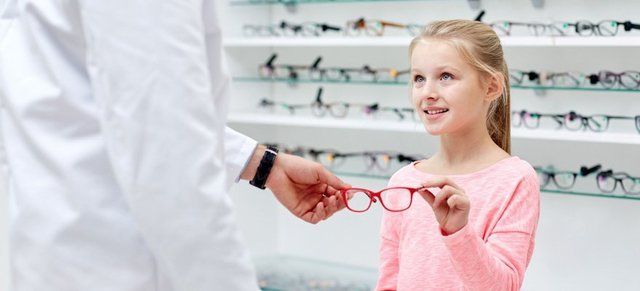 Program Highlights:
Limits starting at $2,000,000 per claim / $2,000,000 annual aggregate
Claims made form
Insurer: Lloyd's
Nil Deductible
Retroactive Date: Date of initial purchase of continuous claims made coverage (otherwise inception of policy)
Libel and Slander
Unintentional failure to report to Healthcare Service Provider $250,000
Sexual harassment / Abuse $100,000
Products Liability $100,000 included
Loss of Documents $250,000
Extended Reporting Period: Automatic 30 days in the event of non-renewal or cancellation (for other than nonpayment of premium) at no charge.
Official Proceedings criminal or regulatory investigation $100,000 included
No additional charge for entity coverage for sole proprietors operating Personal Service Corporations.
No charge for staff (including secretaries) and students under your supervision
CGL and Property coverage available
Discounted premium for members
How Much Professional Liability Insurance For Opticians Is Needed?
It is vital to make sure that you get enough insurance. Otherwise, you're going to be paying out of pocket for unnecessary costs. With that being said, you should obtain at least $2 million in coverage. This will be a good start for most opticians. This is not recommended, but it is entirely up to you if you would like to obtain more coverage.
The Costs Of Opticians Insurance
At the end of the day, there are few rules set in stone about opticians insurance. Some professionals will pay very little. Others are going to pay significant amounts. With that being said, you need to understand that your history, your business size and your risks are going to impact the overall price.
The price is going to vary from you to another optician. On average, our rates start from $105/year for the basic coverages. Contacting an insurance provider directly and asking for a free quote is the best way to find out how much you're going to pay monthly.
Contact Us
Are you ready to get the coverage that you need? If so, you'll want to get in touch with us. We offer cost-effective insurance for opticians and we'll make sure that you're covered to the fullest. Call our office today to get started on getting a free quote immediately.