Learning All About Siding Contractor Insurance
A lot of Canadian homes will have siding. It looks amazing and it is one of the cheapest options out there. Plus, there are plenty of colors and styles to choose from. Canadians will always opt for siding over the alternatives and the reasons for doing so are immense. Some Canadians will replace their siding regularly to keep their home looking fresh and amazing. It is also a good choice for people who are on the verge of selling their home. If you run a siding installation or replacement business, you'll be thrilled to know that the demand for your services is very high. Just remember that there are some risks involved.
If something goes wrong, your business is going to be in jeopardy. This is why you'll want to get comprehensive insurance coverage through LiabilityCover. Below, you're going to learn more about siding contractor insurance and its immense benefits.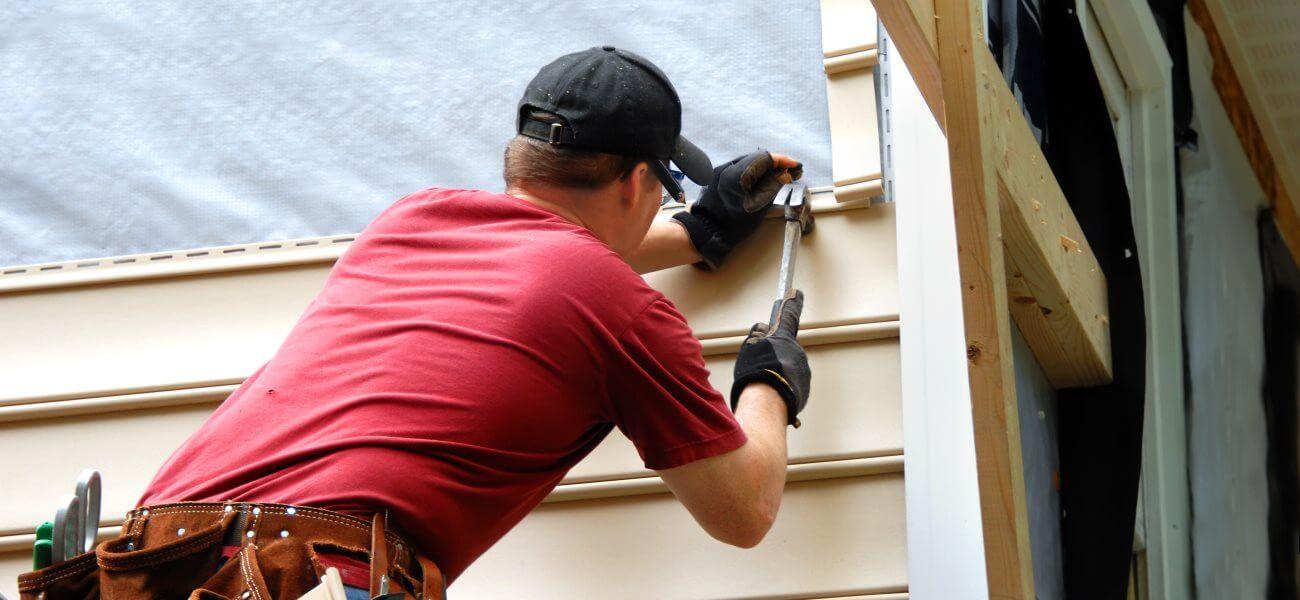 Siding Statistics
It is estimated that vinyl siding is the top choice for exterior cladding in the country

Siding can be made from wood, vinyl, aluminum and other materials

Canada's weather is tougher on siding than America's
Why You Need Workers' Compensation Insurance
You install siding each and every day. At this point, it probably feels pretty simple and easy. Nevertheless, you should never take your job for granted. If you do, there is a good chance that something is going to go awry. And, when it does, your business could be put at risk. This is why you're going to want to acquire workers' compensation insurance. Your workers put themselves in danger each and every day. They work hard on your behalf and you should be willing to repay the favor. You can do this by acquiring workers' comp insurance.
It will protect your worker in the event that they're injured on the jobsite. It will cover the medical costs and it can also help them recover lost wages while they're unable to work. It is nonsense to believe that you can avoid acquiring workers' compensation insurance. Your workers deserve it and it is often required in Canada. With that being said, you should get the insurance as soon as possible. It will also decrease the risk that your employees are going to sue, because your business didn't pay their medical bills.
About Liability Insurance For Siding Contractors
Workers' comp is a must, but there are many more policies that you're going to need. After all, your business may be sued by its clients at some point and you need to make sure that your insurance is going to protect you in these types of situations. You just never know when something is going to go wrong. A simple error could result in a client being hurt or their property being destroyed. Getting the right insurance can help. Below, you're going to learn about the policies that all siding contractors should obtain.
General Liability –

First and foremost, you will want to make sure that your company is protected by general liability insurance. Commercial general liability insurance offers a wealth of protection for siding contractors. It will protect your company in the event of property damage and personal injury. Be sure to evaluate your risks and go from there.

Commercial Vehicle Insurance –

You'll also want to make sure that your company is protected with enough commercial vehicle liability insurance. After all, your workers are going to be driving company vehicles back and forth. They'll also be transporting tools and materials using those vehicles. If a crash happens, there is a good chance that your employee is going to be blamed. That could result in a hefty lawsuit and it could force your business to close its doors.

Umbrella Insurance –

There is also a chance that you're going to need umbrella insurance. This won't be a necessity for everyone, but it is an absolute must for some siding contractors. If you feel that your insurance limits are too low, you'll want umbrella coverage. This type of coverage is going to increase your policy's coverage significantly. Be sure to speak with a representative with LiabilityCover to determine whether or not your company really needs umbrella insurance.
Your company is unique and you may need other insurance policies. With that being said, you should not stop here. Before going to work, you should speak with an insurance expert. A representative at LiabilityCover will understand the risks your siding company faces better than anyone else. You can work with them to customize your plan and get the coverage needed to put your mind at rest.
Property Insurance Is Also Important
You'll also want to make sure that your property is protected to the fullest! There is a good chance that you run a shop. You probably meet customers there and tell them more about your services. A storm could damage your property and cause your business a lot of worries. Acquiring property insurance is a must. Property insurance can cover various structures, including office buildings, storage facilities, garages and more. It can even protect your office equipment and tools! It is also a good idea to obtain equipment breakdown insurance. After all, your tools can be pretty expensive and you do not want to replace them out of pocket.
Again, speaking with an insurance expert is best. They'll help you find out specifically how much coverage you need and what types of policies are right for your company.
Getting The Best Siding Contractors Insurance Now
If you run a Canadian siding installation business, you need siding contractors insurance as soon as possible. Today is the day to get covered. You might believe that the process is going to be a major hassle, but this isn't the case. You just need to get in touch with the experts at LiabilityCover. An expert will walk you through the process and help you find out exactly how much coverage is needed. With their assistance, your company will be shielded from all potential risks before you know it. Be sure to pick up the phone and call these experts today!