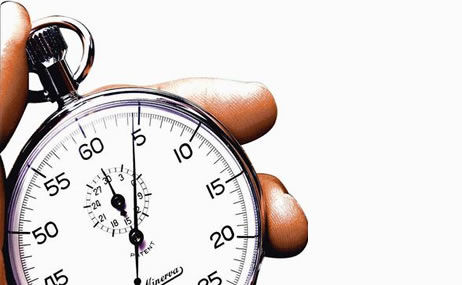 While the
errors and omissions insurance
quote duration can vary wildly from case to case, most can acquire a quote within 48 hours. Others can receive a quote instantly, but 24 to 48 hours is the standard duration for many professions.
We know that many believe obtaining an E&O quote is time-consuming and convoluted. But luckily, you've found LiabilityCover, the home of easy insurance! In the following sections, you'll discover more about the factors that affect the quote-acquisition timeframe. We'll even tell you exactly how to get one using our secure online form!


What Affects The Errors and Omissions Insurance Quote Process?
Due to the conflicting information often found in the insurance world, business owners like you often believe there is a one-size-fits-all (E;O) process. But, as you may have guessed by now, that isn't strictly true.
There are a variety of factors that influence the waiting period, including but not limited to:
The size of your business — If you run a large enterprise, you should expect to wait longer for your insurance quote than those operating smaller businesses. Why? Because the more wide-reaching your company, the more you're exposed to risks.
Your industry or profession — Some industries carry more risks than others. For example, a building contractor is exposed to far more risks than a marketing manager working in an office block. Our team has to analyze your insurance needs based on your profession accurately, so the more litigation risks involved, the longer it takes us to connect you with a broker.
Your insurance provider — Not all insurance providers operate on identical timelines. Therefore, some insurers are bound to be slower than others.
Our Errors and Omissions Application Process
With those factors in mind, it's about time to assure you that we will do our best to handle your requests as quickly as possible. We understand nobody likes to wait eons for quotes, so our team works tirelessly to ensure you receive them within a reasonable period.
To obtain a quote from LiabilityCover, follow the four simple steps below:
Complete our secure "Get an Online Quote" form. We ask a few questions about you and your business.
Our team begins analyzing your insurance needs to connect you with a leading and licensed Canadian insurance provider.
The insurer contacts you with quotes within 24 to 48 hours. Depending on your business and the factors we discussed earlier, you could receive the quote instantly.
The experienced broker guides you through the process, making it easy to acquire your errors and omissions insurance coverage.
The Bottom Line
At the end of the day, it's worth recognizing that the process can vary drastically. But no matter the duration, the enhanced coverage you receive in the end will be more than worth the wait.
Just submit our online form or call our toll-free number to get the process started. The perfect errors and omissions insurance policy may only be 24 to 48 hours away.
Other FAQs about Errors and Omissions Insurance