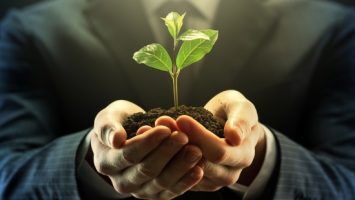 Canadian businesses of all shapes and sizes require insurance for a myriad of reasons. But the most common are:
Fire and water damage
Allegations of third-party bodily injury or property damage
Electrical failures
Sensitive data security
Equipment protection
Adverse weather risk mitigation
Business interruption
Here at LiabilityCover, we specialize in connecting professionals and business owners like you with the best insurers in the country.
But if you're not entirely sure where to begin, you've come to the right place. In the following sections, we'll explore the reasons why you need insurance to secure your business's long-term success.
#1 Fire and Water Damage
Perhaps one of the most obvious reasons your business needs insurance is to protect from the devastating (and expensive) effects of fires and water damage.
Fires have no mercy. Depending on their strength, they burn through everything in their path without caring about your business' success. But with the right commercial property insurance policy, your company is protected from the damage and loss of your building and its contents (including inventory).
Specifically, the coverage areas include:
The building itself
Electronics
Inventory (i.e., raw materials and physical products)
Equipment
Furnishings
Fixtures
Employees' possessions
Immovable improvements you make as a commercial tenant (including carpeting, lighting, and wall paint)
Unfortunately, most commercial property insurance policies won't cover you for water damage caused by seepage, sewer backups, or flooding. However, many insurers offer sewer backup endorsements, ensuring you're covered during unexpected floods.
#2 Allegations of Third-Party Bodily Injury or Property Damage
If you deal directly with third parties such as clients, vendors, other businesses, and members of the public, keeping yourself safe from lawsuits alleging bodily injury or property damage caused by your business is essential for survival. These cases are often expensive, with claimants requesting large compensatory payouts.
Luckily, commercial general liability insurance can save you from having to pay these expenses out-of-pocket. CGL covers settlements and the legal defence costs, regardless of the lawsuit's outcome.
Generally speaking, we recommend the coverage if at least one of the following applies:
Your business makes or sells products.
Your business serves or sells food and beverages.
Third parties come to your physical business location.
Your business offers a service that could cause property damage.
The services or products provided by your business could cause reputation or personal damage.
Consider commercial general liability insurance the foundation of your comprehensive protection and risk mitigation plan.
#3 Electrical Failures
Electrical failures can cause many losses. We recommend protecting your expensive equipment from mechanical and internal faults with an equipment breakdown policy. It covers the cost of repairing or replacing the items, allowing your business to continue running smoothly.
Additionally, hiring a licensed electrician to inspect and maintain all your electrical systems helps mitigate any catastrophic risks from faults and failures.
#4 Sensitive Digital Data Security
Today's technological world is constantly changing. And while it's always exciting to see what's next, the advances bring a nonstop threat of cyberattacks and data breaches.
Cyber liability insurance coverage is essential to ensure you're prepared for whatever the new technology throws your way. It monetarily covers you for the legal fees, system recoveries, fines, lawsuit costs, and notification expenses associated with cyberattacks on your business network or customer data. After all, recovering from these situations can be exorbitantly expensive.
Depending on your business type, it may be wise to invest in cybercrime insurance as well. It's similar to cyber liability insurance but extends coverage to hacking, phishing, and social engineering fraud.
Just keep in mind that neither policy will cover you for:
Software upgrade costs
Hardware replacement costs
Third-party problems
Losses suffered before the end of the policy's waiting period
Bodily injury or property damage
IP, copyright, or patent infringement
#5 Equipment Protection
As we discussed earlier, commercial property insurance protects your building's contents from covered perils. However, you need to invest in extra protection if you take tools and equipment to job sites.
Tools and equipment insurance is a special kind of property coverage that funds the replacement or repair of lost, stolen, or damaged items. Normally, fires, floods, and vandalism are included.
#6 Adverse Weather Risk Mitigation
Your location plays a huge role in the safety of your business. Commercial property damage covers you against basic wind, rain, and hail damage. But if you operate from a place that suffers from adverse weather conditions, you should consider adding flood or earthquakes endorsements. That way, you're guaranteed monetary coverage if the unthinkable occurs.
#7 Business Interruption
Last but certainly not least, your Canadian business needs insurance to protect you from income loss due to a temporary, unforeseen closure. Keeping your company's doors open after an unexpected disaster can be impossible without business interruption insurance.
The good news is that it's usually added to your commercial property insurance automatically. Although, it's always important to check with your insurer. If not offered initially, most providers can tailor your policy to include interruption coverage.
Depending on your policy, business interruption insurance typically covers the costs of:
Relocating to a temporary location after physical damage to your normal premises
Overheads like lease or mortgage payments and electricity
Taxes and loan repayments if they're due throughout the covered period
Telephone and internet connections
Employees' wages and payroll
Like most insurance, it won't cover you for every type of closure. In general, business interruption coverage excludes:
Viruses, pandemics, and communicable diseases
Acts of terrorism
Items are broken during a covered loss or event
Earthquake or flood damage
Fulfill Your Business Insurance Needs Today With LiabilityCover
Minimizing risks is an essential part of running a business effectively. Making the right insurance decisions enables you to keep your company's doors open for years to come.
But we know how hard it is to get started. So, we aim to make your lives easier by doing the hard work for you!
Get started by completing our short online inquiry form or calling us on our toll-free number.