Protect Your Residential Remodeling Company With The Right Insurance Coverage
Every Ontario residential remodeling company has risk exposures. These exposures include third-party property damage or loss and bodily injury. While every one of these companies has safety policies and procedures in place, an accident can occur at the drop of a hat. And, these accidents can lead to lawsuits, which will eventually lead to financial losses. Learning how to prevent these losses will depend greatly on your knowledge of liability insurance. One such coverage is residential remodeling insurance. This protection is the best way to protect your business in the event you are found to be liable for a jobsite accident.
Residential remodeling insurance covers property damage and health care costs of all third-party accident victims. Without it, your business will be at risk of major financial loss, which could force you into bankruptcy.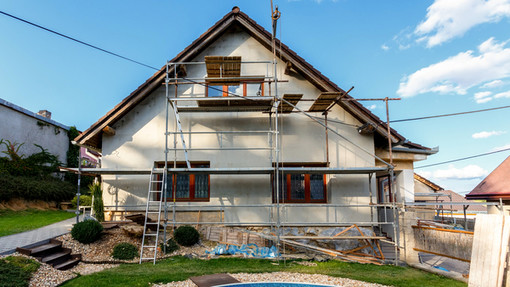 Why Residential Remodeling Insurance Is So Important?
Remodeling homes entails considerable risks, including property damage, employee and third-party injuries, lawsuits and equipment damage. Residential remodeling insurance can help reduce your out-of-pocket expenses related to accidents that your company is found liable. It will not only protect your business from financial loss, but also your clients.
Whether you are working with a team of remodelers or subcontractors, your company will be responsible for any and all accidents that occur on jobsites. This much responsibility can be overwhelming, but with residential remodeling insurance you will be fully protected. Knowing your risks is a great way to start protecting your company. Common risk exposures for residential remodelers include:
Vandalism of equipment and tools

Employee and third-party injuries

Property damage

Loss of income due to malfunctioning or stolen equipment

Lawsuits and claims

Motor vehicle accidents involving company vehicles
What Is Covered Under Residential Remodeling Policies?
Some professionals working in the residential remodeling industry assume that liability insurance is a single policy. This is a major misconception, because all insurance coverage is comprised of multiple policies. In fact, each policy is specifically designed around the company's needs and preferences. Take residential remodeling insurance, it is designed for all professionals working in the construction industry. Whether you are a remodeling or general contractor, you can benefit from this coverage.
Residential remodeling insurance not only helps minimize expenses associated with property damage, equipment vandalism, motor vehicle accidents, employee and third-party injuries and lawsuits. Without this coverage, you will be facing significant out-of-pocket expenses for all accidents your company is found liable.
All liability policies are based on a variety of factors. These factors include employee numbers, level of risk exposures, company size and work duties. The agents at LiabilityCover can help you customize a residential remodeling insurance policy that will cater to your needs and preferences. Just give them a call to learn more.
Accidental Damage Protection – Residential Remodeling Liability Insurance
Safety policies and annual refreshment courses are not enough to prevent workplace accidents. However, when you combine these things with residential remodeling liability insurance, it is possible to minimize the impact of workplace accidents.
Remodelers spend most of their workday inside of their clients' homes performing a variety of tasks. These tasks require the use of heavy equipment and tools, such as reciprocating and table saws, ladders, hammers, crowbars, jackhammers and other power tools. While accidents involving these tools are not common, they can cause major damage and bodily injury if they are improperly handled. Of course, most residential remodelers are very skilled in what they do, but this does not mean that a mishap cannot occur involving these tools. And, if an accident does occur everyone in close proximity will be a risk of bodily injury.
Any property damage or bodily injury your employees cause will fall in your lap. And, if your company is not covered by a quality liability insurance policy at the time of the accident, you will be facing devastating financial loss. If you are covered, you may not be required to dip into your personal or business account to cover these losses.
Other Insurance Policies To Consider
To fully protect your company, employees and customers from financial losses related to accidents, you will need to invest in a customized liability policy. This coverage should include multiple policies:
Commercial General Liability Insurance

– CGL insurance protects businesses from liability lawsuits and claims. It will also cover accident victims' health care expenses and property damage. In addition to this, CGL policies are designed to protect contractors from taking full responsibility for judgments and out-of-court settlements.

Commercial Auto Insurance –

This coverage is a necessity for residential remodelers who operate a fleet of commercial vehicles. It will not only cover all of your work trucks and vans, but also your drivers.

Commercial Umbrella Insurance

– Insurance companies have coverage limits that may not meet your company's needs. In this case, you will need to add umbrella coverage to all of your existing policies.
Residential Remodeling Property Insurance
CGL insurance offers the protection needed to prevent your clients from suffering devastating losses associated with accidents. But, what about your property? Remodeling homes requires expensive tools and equipment that is not easily replaced. In fact, an equipment theft or damage could lead to downtime and financial loss for your company and employees. Commercial property insurance can help minimize the losses, so the impact is not so devastating. Other types of coverage to consider:
Business Interruption Insurance

– As mentioned above, damaged or stolen equipment can disrupt your business for only a few hours, days or weeks. Whatever the case may be, these disruptions will cause significant financial loss for everyone involved. Fortunately, you can minimize these losses with business interruption insurance, which kicks in when a company is unable to operate due to covered losses, such as vandalism, theft, natural disasters and fires.

Builders Risk Insurance

– This policy covers repair or replacement costs of equipment, tools and building materials that are damaged due to vandalism, weather, fire and theft.
Contact Us Today!
LiabilityCover is a locally owned company that has experience in the insurance industry. When you need figuring out what types of policies your company will need, we are here to help.