Business Insurance For The Interpreters
Do you consider yourself a multi-cultured individual with a diverse background? Do you have the ability to speak several different languages fluently? Well, if you possess these qualities, it sounds like you could become a successful interpreter. Interpreters in the Ontario area are afforded many exciting opportunities, as they are often times needed by lawyers, government entities and medical professionals. Interpreters are often times thought of as a low-risk profession, but unfortunately that is not always the case. And, safeguarding yourself against these risks with the right business insurance will make sure that you financially stay above water.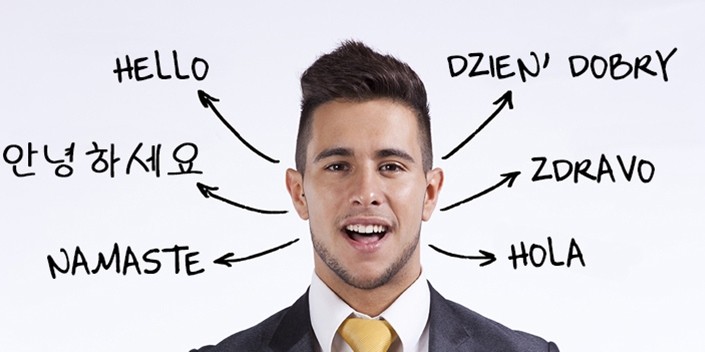 Learn The Basis Of Insurance
Insurance is no doubt confusing and one of the reasons that it is confusing is because there are so many different policies available. Each policy was designed for a unique purpose and offers unique protection. Some of these policies can be bundled and combined to offer even more protection. Of course, you don't just want to invest in every policy available because that would get pretty expensive quick. This is why you need to learn the basics and know what basic policies are available to you.
Commercial General Liability Insurance –

When it comes to basic insurance, you will not find anything more basic than commercial general liability insurance. However, that does not mean that the policy isn't necessary. This policy offers protection against third-party claims of bodily harm and property damage. Sure, the chances of you damaging someone are little to null, but what if someone slips and falls on your property? That is totally possible and this policy will offer the coverage you need. It will pay the medical expenses and any court related costs in the event that the individual wants to sue.

Commercial Property Insurance –

Commercial property insurance offer unique protection for your office building and everything stored inside it. In the event of a fire, theft, vandalism or a natural disaster, this policy will offer the protection that you need. It will not only pay for the damages that are done to the building, but it will cover everything that is stored inside the building. This could include office furniture, computers, hardware, translation books and pretty much anything inside.

Business Interruption Insurance –

Sometimes, business interruptions insurance will be built into your commercial property insurance package, but that is not always the case. Check with your provider when you are signing up to find out for sure. This coverage offers financial protection when you are out of business. For instance, if a fire burns down your business and you can't operate, this policy will cover your lost income.

CGL Package –

Some low-risk professions will qualify for what is known as a CGL package. This is basically just a combination of the above three policies. Bundling all three of these policies together will the same insurance provider is an excellent and convenient way to lower your monthly premiums.
What About Professional Liability Insurance
No one is perfect and everyone will make a mistake from time to time. It doesn't matter how many times you have translated a sentence, a phrase or a word, you can easily make an oversight and say the wrong thing. This is something that sign language interpreters face to the fullest extent. Some might just way off any oversight like this and mark it down as a mistake. However, that is not something that everyone is willing to do. If you misinterpret something that makes someone look bad they have the legal right to sue you.
Even if you are found liable or not a long drawn out court case could result in thousands of dollars in defense fees. And, this is not to even mention if you lose the case. Could you afford to pay a $100,000 settlement or more? With professional liability insurance, this is something that you won't have to worry about. Professional liability insurance will offer the financial protection that you need in these exact situations. It will cover the court costs, lawyer fees and even the settlement.
Home-Based Translation Services
As an interpreter, it could be possible for you to work out of your home. Working at home affords one with many benefits. However, insurance coverage is not one of them. A typical homeowners' insurance policy will only offer $2,5000 worth of coverage. This wouldn't be enough to replace a computer and printer. And, what's more is homeowners insurance doesn't cover business liability loss or damage of business records or equipment. However, that doesn't mean that you do not have options available to you.
Endorse Your Homeowners Insurance Policy –

Any independent interpreter working out of his or her home can add another layer of protection to his insurance plan by endorsing his homeowner's insurance policy. This is only a good option for the individual that doesn't possess a lot of valuable equipment because it only adds another $2,500 worth of coverage. This can bump up your safety net some, but $5,000 wouldn't be enough to cover a large operation with a lot of valuable equipment.

In-Home Business/ Home Office Insurance –

There are some providers out there that offer what is known as in-home business insurance or home office insurance. This type of coverage includes certain features that are similar to business insurance that is offered to larger firms. It is just offered on a much smaller scale. For instance, in the Ontario area, an individual might be able to get a policy that covers $15,000 in property coverage and a liability coverage limit of anywhere from $200,000 to $1 million.
Other Coverage You Might Need
There are other coverage options that an interpreter could benefit from.
Workers Comp –

If you are going to hire employees, you will need workers comp insurance to protect them. This policy will cover their medical expenses in the event that they are injured on the job.

Commercial Auto Insurance –

Commercial auto insurance will cover any vehicular accidents that you are involved in during work hours.

Cyber Liability Insurance –

This coverage will protect your computers and hardware in the event that it is hacked or gets a virus.
Work With A Qualified Agent
At LiabilityCover we have a variety of agents that specialize in interpreter's insurance. Our agents know the exact risks that you face and how you can guard yourself against them. All you have to do is give us a call and we can provide you with a free quote.