We specialize in:
Errors and Omissions Insurance
E&O Insurance is in the simplest words a protection that is used by professionals that provide any kind of services or products to the public in exchange for remuneration. Think of this coverage as your financial shield. If a client sues you for losses or damages they incur as a result of your business, your errors and omissions policy kicks in to cover the loses. Keeping in mind, coverages and their limits are subject to your policy conditions.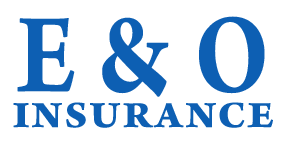 Professionals we Commonly Provide E&O Insure to:
Frequently asked questions about E&O Insurance:
Other useful resources


Business Insurance
Business Insurance (Business Liability Insurance) also referred as Commercial General Liability Insurance, and Commercial Insurance is an CGL insurance policy that is required by business owners to protect themselves from future liability in the event they get involved in a lawsuit as a result of their day to day operations.
You can read The basics and essentialities of this insurance to learn more.


WE PROVIDE BUSINESS INSURANCE TO:
TYPES OF HOME & OFFICE PROFESSIONAL INSURANCE WE PROVIDE
TYPES OF HEALTH PROFESSIONAL INSURANCE WE PROVIDE
TYPES OF CONSTRUCTION INSURANCE WE PROVIDE
TYPES OF RETAIL INSURANCE WE PROVIDE
Accessories
Audio, Video Sales, Rentals
Automobile Parts & Accessories
Beauty Salons & Barber Shops
Bookstore, Stationery (New Products)
Building Materials, Home Improvement Centres
Cameras, Photography Supplies
China, Crockery, Glassware
Chocolate or Candy
Clothing: Women's Wear, Men's Wear, Family Wear (New Clothes Only)
Craft Supplies
Electronic Equipment
Eye Wear
Fabric, Buttons & Sewing Supplies
Floor Coverings, Draperies, Linens, Other Window Goods
Flowers
Footwear & Shoe Repair
Furniture and Appliances (New Only)
Gifts and Curios
Hardware
Hobby & Handicraft Supplies
Luggage
Music Store (Including Instruments)
Office and Stationery Supplies Store
Trophy Shop
Frequently asked questions before buying business insurance: