Understanding Media Buyers Insurance
It is undoubtedly true that Canadians absolutely love watching television. They love the news, dramas and so much more. Suffice to say, Canadians often find themselves glued to the television. This is a great thing for media buying agencies. You can always rest assured knowing that plenty of companies are going to be interested in advertising their products and services on the television, internet, and radio. As a media buying agent, you will be able to buy advertising time and resell it to businesses and advertising agencies. While there is plenty of work for you, it is essential to understand that there are some risks involved in your line of work.
Learning more about the risks associated with your business is important. Then, you'll want to find out what you can do to shield yourself from the exposures. You'll be able to do that by acquiring media buyers insurance.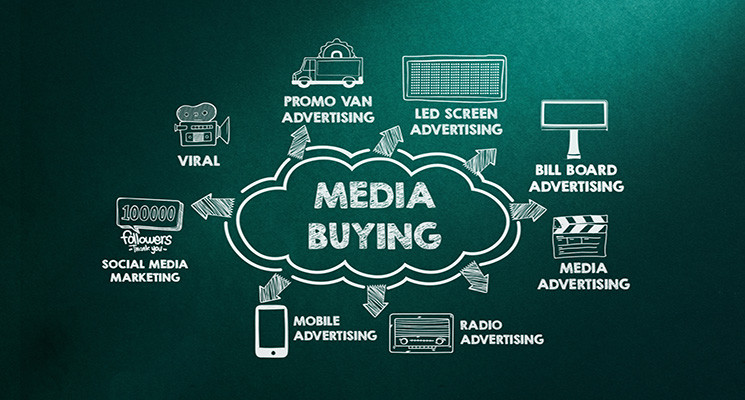 Understanding Your Risks
The truth of the matter is that you face a lot of risks. It might not seem like it initially, but you do. The right kind of insurance is going to provide you with protection from all of the risks that you're facing. Slips and falls are going to happen. Even if you use the correct signs, a client could easily walk into your office and suffer from a fall. If the injuries are severe, there is a risk that your company is going to be sued. You also have to be worried about Mother Nature. Fire is another big risk. If your offices are destroyed, your business is going to be in peril.
You also have to be concerned about professional negligence and getting sued for it. Despite doing your very best, problems can occur. If you do not have the right insurance and the correct amount, your company is going to be put into a dangerous situation. Don't let that happen. Get in touch with LiabilityCover and get the coverage that you need today!
Commercial General Liability Package
Picking and choosing the specific insurance that you need can be tough. In fact, you might be better off getting everything in a more convenient package. This is why you should learn more about a commercial general liability police. A CGL is a policy that combines several policies together. It is more convenient for you and you'll probably save yourself some money by choosing this option. Below, you'll learn more about the coverage that is usually provided with this type of coverage.
Property –

First and foremost, you need to understand that a CGL package is going to protect your property. It will cover all of your buildings and the equipment inside of them. This means that your computers, chairs, tables, and other items will be protected. You just never know when a storm is going to ruin your property. Or, a fire could break out at any minute. With this type of insurance, you can rest assured knowing that the insurance will cover the costs.

Liability –

You should also know that your policy is going to provide you with liability coverage. This is very important. After all, a lot of your clients are going to visit you in person. When they enter your property, there is always a chance that they're going to get injured. If that happens, you could get sued. The insurance will cover the medical costs and it'll also help you defend yourself in the courtroom.

Business Interruption –

When something bad happens, your business may be interrupted. In other words, you may be required to put your business on hold. You'd be surprised how often this happens. It could be a storm or a fire. Either way, you're not going to be able to make money during this period of time. Your CGL package will provide you with business interruption coverage. It'll help cover the missed income so you can keep your business up and running.
It is true that a CGL package is a great starting point. Just remember that it might not be the ultimate solution to your problem. There is always a chance that you're going to need additional coverage.
Other Coverage Options
There are many other coverage options that you should consider adding to your policy. You'll learn a little more about these coverage options below.
Business Auto –

There is a good chance that you're going to be driving for business purposes. You might have to meet with clients. Or, you might need to visit a local media office. If this is the case, you're definitely going to need business auto insurance for yourself and your employees. You don't want an automobile accident to bankrupt your business. This is why you need this insurance coverage.

EDP Insurance –

You should also think about getting computers and media coverage. This is sometimes referred to as EDP or electronic data processing insurance. This is very important in this day and age. Why? Well, the insurance will cover you in the event that data and income are lost due to theft, malware or viruses. The risks are grave so you should not leave home without getting EDP insurance!

Umbrella Insurance –

You'll also want to think about acquiring commercial umbrella insurance. This isn't necessarily a unique type of insurance. Instead, it is simply going to increase your limits. It can be added to other types of coverage, including commercial general liability, auto liability and more. If you feel that your insurance doesn't offer enough coverage, you should sign up for an umbrella policy. It'll increase the coverage significantly.
Speak with a professional to determine what insurance is right for your business. They'll be happy to help.
Get A Quote Today!
Before serving another client and before getting behind your company vehicle steering wheel, you need to get covered. The risks are high and the consequences could be severe. You need to stop what you're doing and get covered immediately. The best way to do that is by getting touch with the professionals at LiabilityCover. They'll provide you with a free quote and help you find out which coverage your business needs!